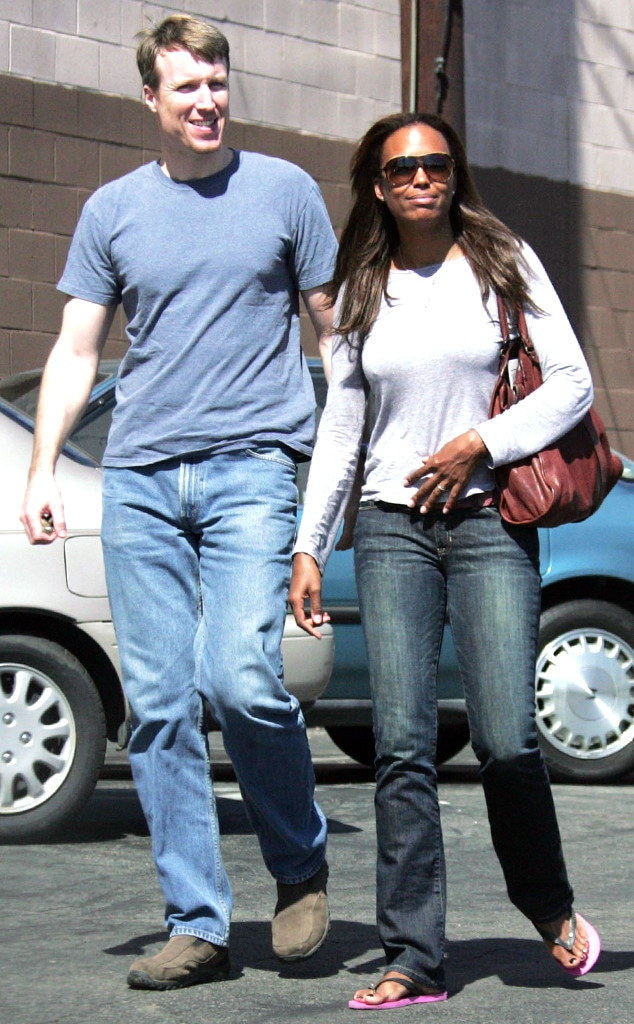 JLM/Splash News
Aisha Tyler and Jeff Tietjens' more than 20-year marriage has come to an end, while he has scored a hefty spousal support deal.
Tietjens, a lawyer, had filed divorce papers in 2016, saying he and The Talk co-host had separated the previous year. They have no children together. On Wednesday, a stipulated judgment was reached to end their marriage.
The two must abide by the terms of a previously negotiated settlement agreement they signed in December, which states Tyler must pay Tietjens $31,250 per month in spousal support for the next four years, and $1.5 million in total. She must also continue to pay for his annual $500,000 life insurance policy until the end of 2020.
The two will divide up their property and assets, which includes a Hollywood Hills home they had bought in 2002 and sold last summer for more than $2 million.
Tyler and Tietjens were college sweethearts and wed in 1994. After he had filed the divorce papers, she talked about their split on The Talk.
"He's the person who has influenced me and cared for me the most," she said. "In fact, he cared for me even longer than my parents have cared for me and it's very hard when you love someone very much to also start to realize that maybe you want different things for your life. That's a very difficult realization to come to and you don't want to accept it and you don't want to believe it."
"He's a wonderful person," she added. "He's been my best friend for always my entire life. I'll always love him."
Tyler's rep said at the time the two will remain friends.