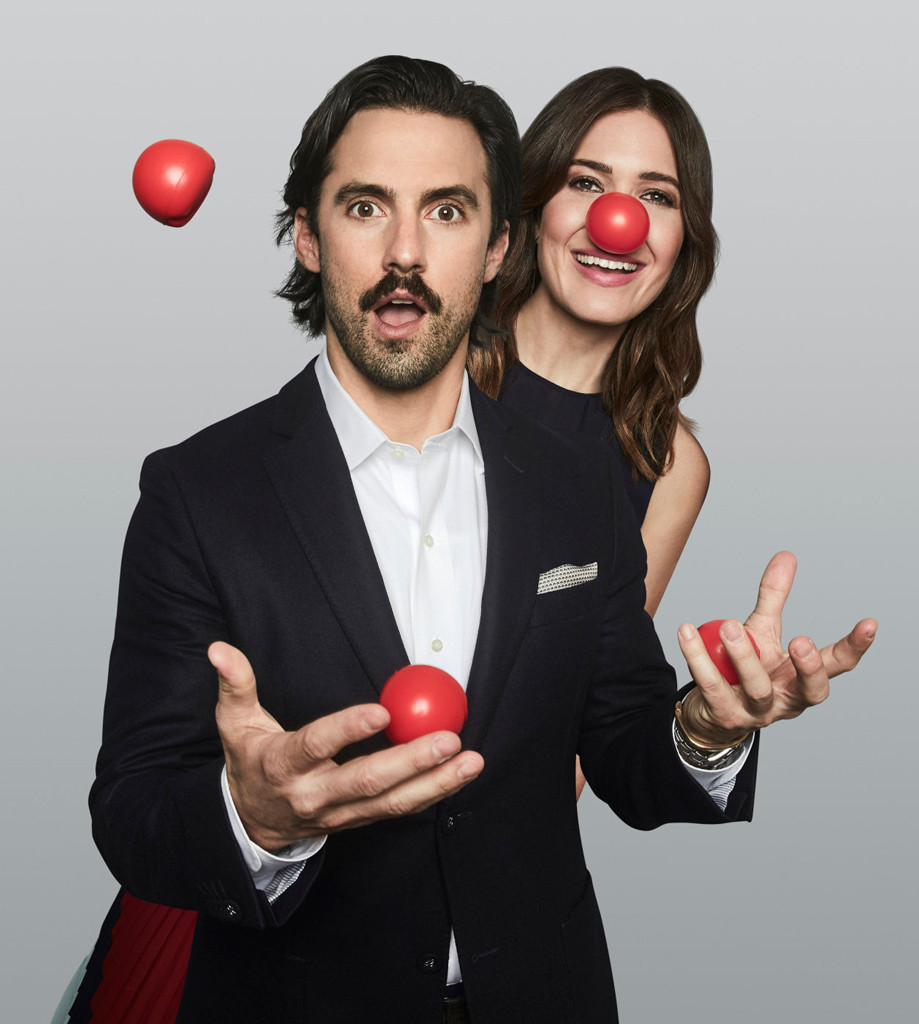 Maarten de Boer/NBC
Red Nose Day, the star-studded event that uses entertainment to raise money and awareness for children living in poverty is right around the corner!
While the one-night celebration will include celebrities like Julia Roberts, Bryan Cranston and Liam Neeson to help raise as much funds as possible during the special programming, here are ten ways you can get involved and raise money before the show!
1. Sing Karaoke
Silicon Valley star, Kumail Nanjiani, knows a thing or two about being funny. On Tuesday he raised over $1,000 for Red Nose Day via a karaoke challenge on Facebook Live. Grab some friends and put on a show for your fans!
2. Facebook Live fundraiser
Orange is the New Black's Lea Delaria, held a Facebook Live fundraiser for the cause and so can you. To double your impact—the Bill & Melinda Gates Foundation will match up to $1 million in donations made to Red Nose Day through Facebook!
3. Bid at the Best Auction Ever
Join the English-based auction offering over 20 celebrity, film and television experiences. From hanging out with Ed Sheeran backstage at one of his concerts to skyping with Little Mix, this is one way to give money to a worthy cause where everyone wins.
4. Throw a Love Actually-themed Viewing Party
In celebration of the Love Actually reunion taking place during Red Nose Day, ask guests to give a donation to attend a themed viewing party complete with Hugh Grant-inspired dance breaks during commercials and "carol singers" surprises.
5. Get Red Nose Sponsors for Your Green Commute
Get celebrity beach body ready while on your way to work and raise money for a great cause! Have sponsors donate each day you walk, run, or bike to work leading up to the big Red Nose Day celebration. You'll feel good physically and mentally knowing all the good coming out of a simple change to your daily commute.
6. Swear Off, Noses On
Put out an apartment or office-wide swear jar and donate to it each time you slip—quite possibly the easiest way to get involved and raise some funds.
 7. Throw a Penny Drive
All that change can add up to big impact! This year, students at H.M. Bailey Primary school in Firebaugh ran a penny drive and raised over $1,000. This year, they're running another penny drive and hope to exceed last year's totals.
8. Host a Bake Sale
Tried but true—buy or bake your favorite treats and challenge your neighbor to a bake sale. Add some red sprinkles and decorations for fun.
9. #NosesOn Selfie Challenge
Challenge Ellen DeGeneres' 2014 Oscars selfie, by trying to get as many of your friends into one epic selfie. Make sure to post it to social media using #NosesOn to help maximize awareness!
10. Pick up a Red Nose and Tune-in!
Grab a Red Nose at your nearest Walgreens or Duane Reade store, and tune-in to watch the special night of Red Nose Day programming on NBC.
Red Nose Day will broadcast live from New York on Thursday, May 25 at 10 p.m. ET on NBC.
(E!, Universal Pictures and NBC are part of the NBCUniversal family)