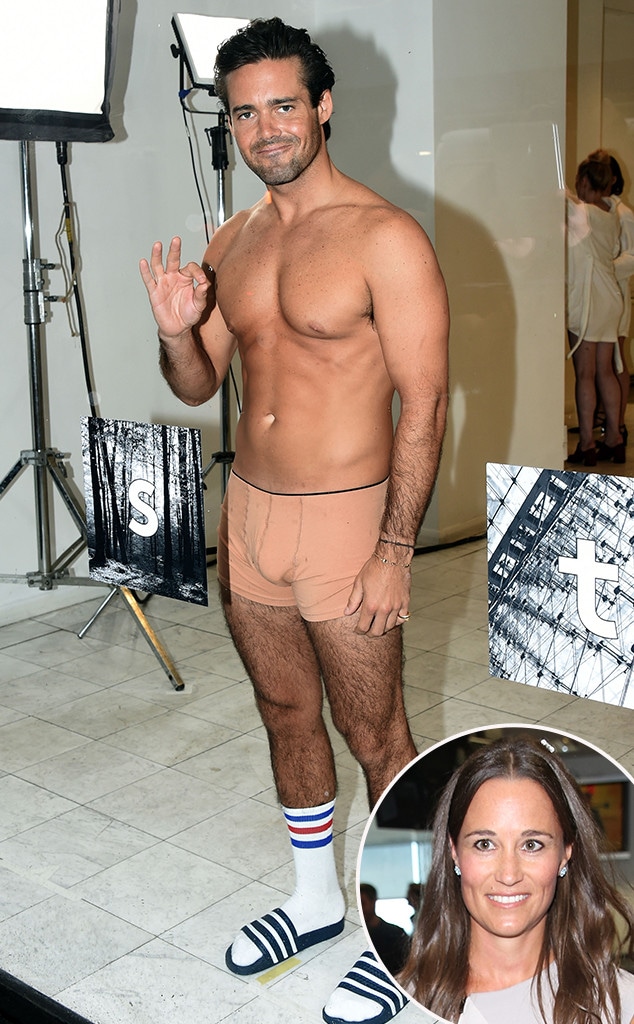 Stuart C. Wilson/Getty Images
Pippa Middleton is not about to let her future brother-in-law mess up her wedding day!
A source tells E! News the soon-to-be bride has already delivered one final warning to James Matthews' brother, Spencer Matthews, about playing it cool during their nuptials on Saturday.
The insider said, since Spencer will be attending the wedding alone (his girlfriend, Vogue Williams, didn't make the guest list), Pippa is a little concerned about his behavior.
We're told Spencer can be "a loose cannon, especially with no one on his arm." Our source said he is known for "acting single" on nights out, and James' wedding is "no exception."
He's also known for pulling pranks on James—an idea Pippa has already squashed.
"She doesn't want Spencer acting up during the day and has him warned to keep an eye on the booze," our insider explained. "Strictly no pranks. He was planning to write 'LAD' on the bottom of James' shoes!"
In light of her warning to Spencer, we're told Pippa's friends have also warned their husbands to behave and not get too drunk either. 
"Pippa is really worried her male friends and James' mates will get drunk and disgrace themselves,"our source said.
However, one thing she may not be able to control is Spencer's speech. We're told it already includes plenty of "lads holiday stories" that our source says will probably leave Pippa "mortified."
We can't lie...that's something we're certainly looking forward to hearing about!
Stay tuned on E! News all day tomorrow to get the full scoop on Pippa and James' big day.