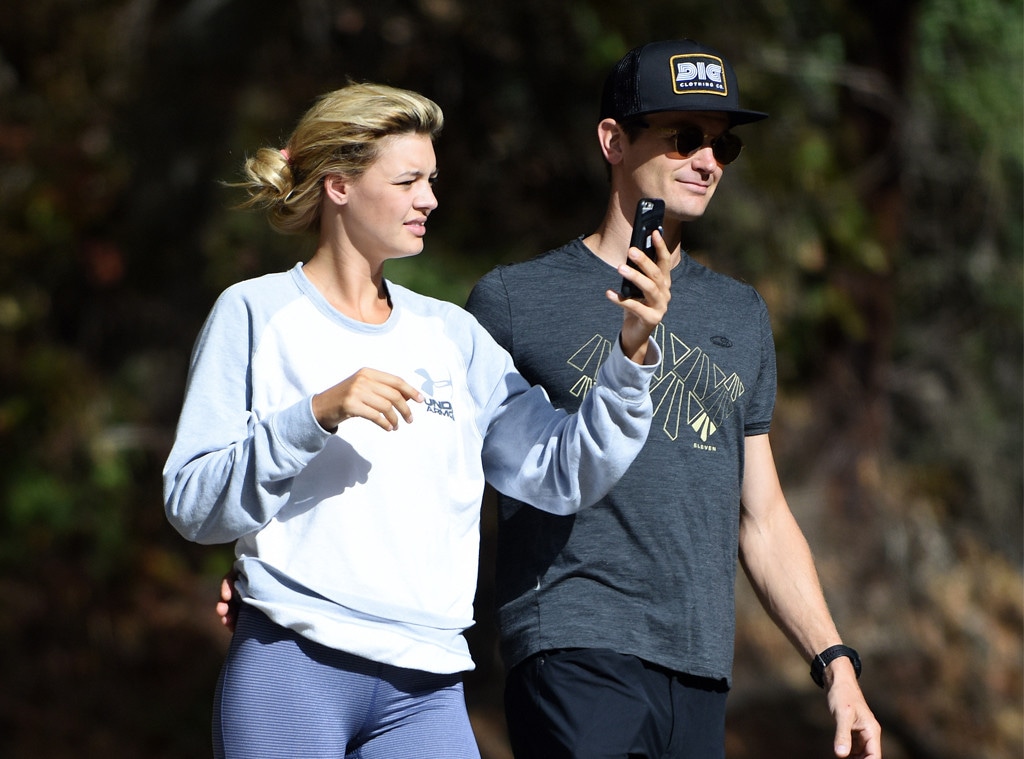 TheImageDirect.com
Kelly Rohrbach has a new boo in her life!
E! News can exclusively confirm the blonde Baywatch star and model is dating Walmart heir Steuart Walton.
An insider tells us the 26-year-old has been dating the billionaire for "four or five months," and he even takes her for "flying lessons on his personal plane." 
In fact, they were first photographed together during a hike in Los Angeles in November, smiling and holding hands while enjoying the outdoors.
As you may recall, Rohrbach famously dated Leonardo DiCaprio in 2015 for several months as well.
In June of that year, the actor and the model first sparked romance rumors when they were spotted getting cozy at a CFDA Fashion Awards after-party. Speculation was confirmed a couple weeks later as they were spotted kissing out in New York City while riding around on CitiBikes.
However, the couple split up seven months later, just before DiCaprio's big awards season in January 2016.
"This is a really busy time for both of them," a source told us at the time. "They are both just so busy that it was hard to make a relationship work."
Meanwhile, other than spending time with her man, Rohrbach has been busy promoting her upcoming film, Baywatch, which will be released next week.
It's an exceptionally exciting time as Rohrbach has revealed that hopping in that sexy, red swimsuit was a role she had dreamed of since she was a little girl.
"It was mine and my sisters' show," Rohrbach told Harper's Bazaar after landing the role last year. "We were all pretty young, I was like 10 years old, and we'd wait for our parents to go out on Saturday nights because they thought it was too risqué. So as soon as they were gone, we'd be in front of the TV, just sucking our thumbs with our blankies, watching babes like Pam Anderson run down the beach."
Well, we can't wait to see her beach run when Baywatch is released on May 25.