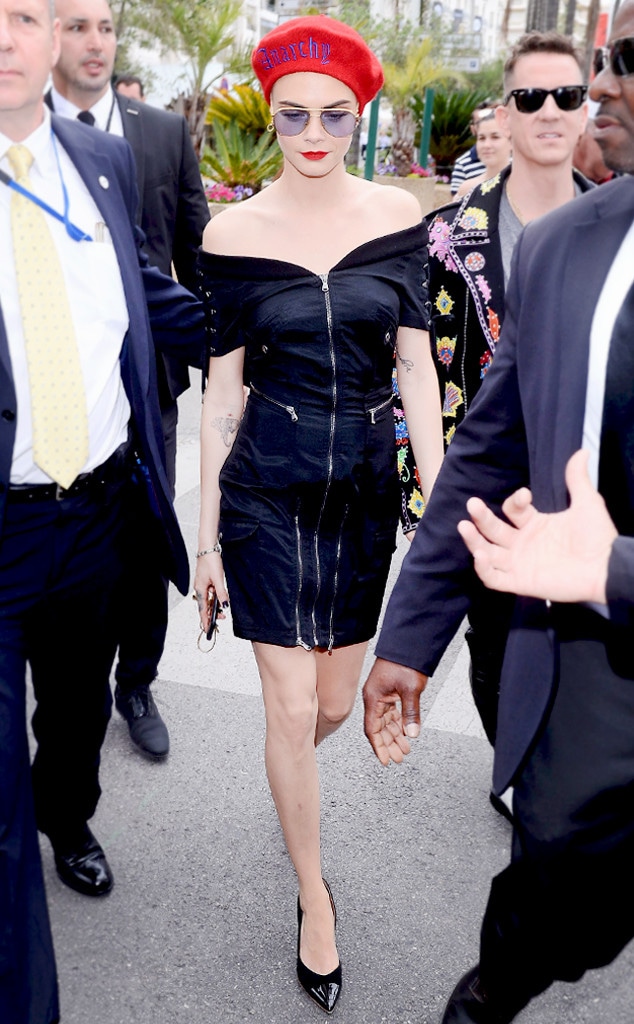 REX/Shutterstock
For seventy years, the Cannes Film Festival has been a hub of epic fashion. 
We know, we know, the spotlight is supposed to be on the films. Yet, you can't ignore that it's so much bigger than that. It's an event of celebrity, drool-producing dresses, yacht parties and all-white ensembles. Cannes offers never-ending inspiration for our spring and summer wardrobes, wooing us with the ease of French fashion and spectacle of high-end luxury. Take one look at the street style and you'll be dreaming of a Cannes-inspired lifestyle. 
Don't believe us? Take a peek at Cara Delevingne's red beret, paired with a black off-shoulder, zip-up dress and pointy flats. Her "Anarchy" hat, blue shades and red lipstick combo are enough to make anyone break their monotonous fashion routine.
Which celebrity is your spring/summer style goals? Keep scrolling!
Bon voyage to old fashion trends! 
Hello to your Cannes-inspired lifestyle!