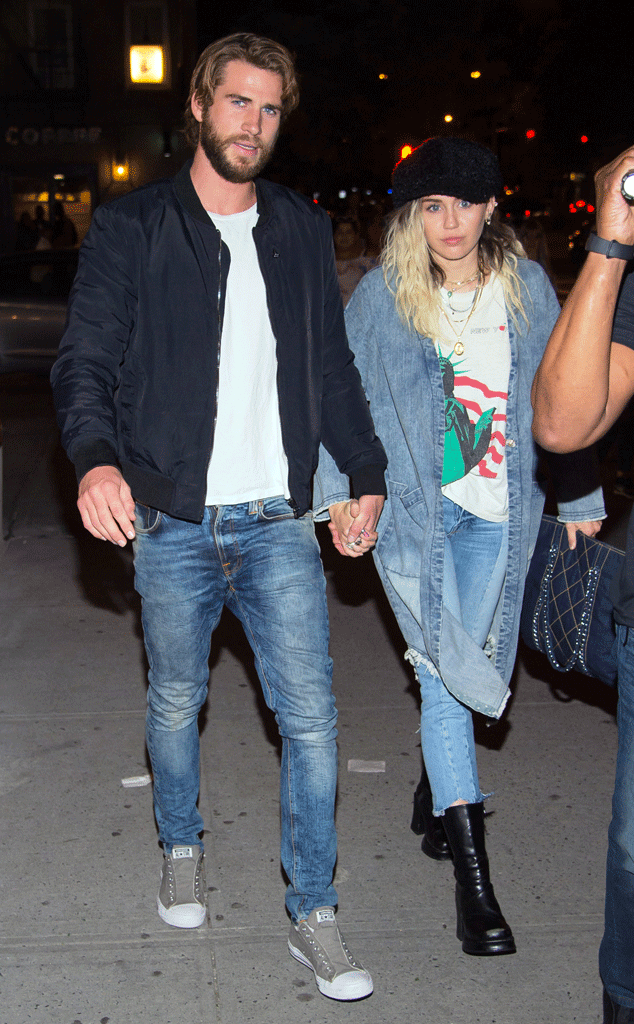 XactpiX/ Splash News
Miley Cyrus has been in New York this week promoting her new single "Malibu" and her fiancé Liam Hemsworth came to join in on the fun. The two lovebirds were spotted looking extra affectionate at Dos Caminos in SoHo Tuesday.
"They were holding hands from the minute they walked in till the time they left," a source tells E! News. "They were affectionate throughout the meal. They shared a few kisses. Liam seemed like a real gentleman."
The two have been spotted together on multiple occasions since getting back together last January, but ever since the release of Miley's latest single—which is dedicated to Liam—they have been even more in sync.
"Many laughs and smiles came from their table," the source said. "Miley looked so smitten over her man. He seemed so into her. They get along great."
Between enjoying each other's company and clearing their plates, they even made time for some fans: "They were approached by a few fans and they were really sweet to them and took photos with a few."
The couple, who met while on the set of The Last Song in 2009, enjoyed each other's company for a while before leaving the restaurant.
"They seemed like they were so happy."