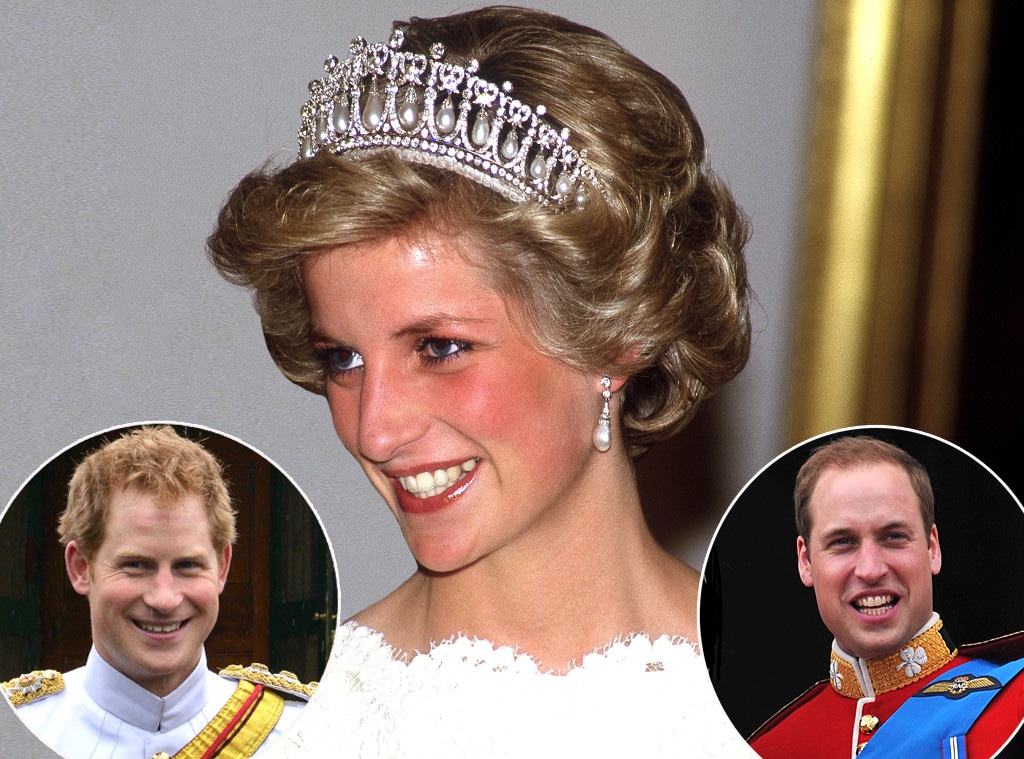 Getty Images
Prince William and Prince Harry continue to publicly honor the memory of their late mother, Princess Diana, almost 20 years after her death.
The two presented the first Legacy Awards at a ceremony for the Diana Award youth charity, the only non-profit organization established in the princess' name, at St. James Palace Thursday. The new awards were given to 20 people who have honored her legacy "through her belief in the power of young people."
William and Harry met the winners, which include 16-year-old Jemima Browning, who helps young people with disabilities through her swimming club, and 18-year-old Maya Ghazal, who is from Syria and is a spokesperson for refugees and migrants in the U.K.
"We are so glad our mother's name is being put to good use through The Diana Award," William said.
Like Diana, William and Harry are known for their philanthropy and are patrons of many charities.
Diana was killed in a car crash in Paris in August 1997. She was 36. William and Harry were 15 and 12 at the time.
It was announced in January that a statue of the princess is set to be erected on the grounds of Kensington Palace, at the request of her sons.
"Our mother touched so many lives," they said in a statement at the time. "We hope the statue will help all those who visit when it will be unveiled. It is hoped that this will occur before the end of 2017."