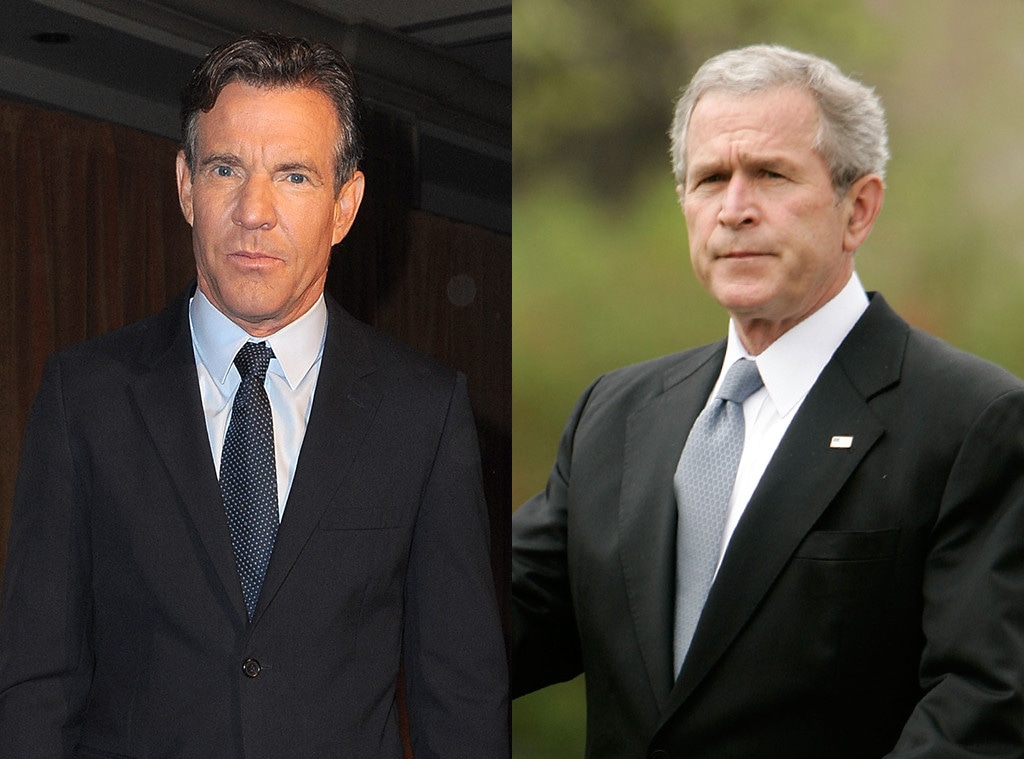 Getty Images
American Crime Story fans, meet your new George W. Bush.
E! News can confirm that Dennis Quaid has landed the role of our 43rd president in the upcoming second installment of Ryan Murphy's critically acclaimed anthology series, focusing on 2005's Hurricane Katrina and its devastating aftermath. President Bush's handling of the crisis in New Orleans following the natural disaster was widely criticized and remains a blemish on his legacy. No further details about Quaid's involvement in the series, including episode count, are available at this time.
EW first reported the news.
Quaid joins an all-star roster that also includes Matthew Broderick and Annette Bening. Broderick will star as Federal Emergency Management Agency (FEMA) Director Michael D. Brown, who was in charge of the government's response to the crisis. He was given the position by President Bush in 2003 despite not having any qualifications necessary for the job and—historical spoiler alert—resigned following his bungled response to Katrina. Bening, on the other hand, will star as Louisiana Governor Kathleen Blanco.
Katrina and its follow-up Versace are both in development concurrently, with Darren Criss, Edgar Ramirez and Penelope Cruz already filming the tragic story of Gianni Versace's murder at the hand of serial killer Andrew Cunanan down in Miami, even making use of Versace's actual mansion.
Is Quaid the perfect choice for 43? Sound off in the comments below!
Katrina: American Crime Story is expected to debut in 2018 on FX.