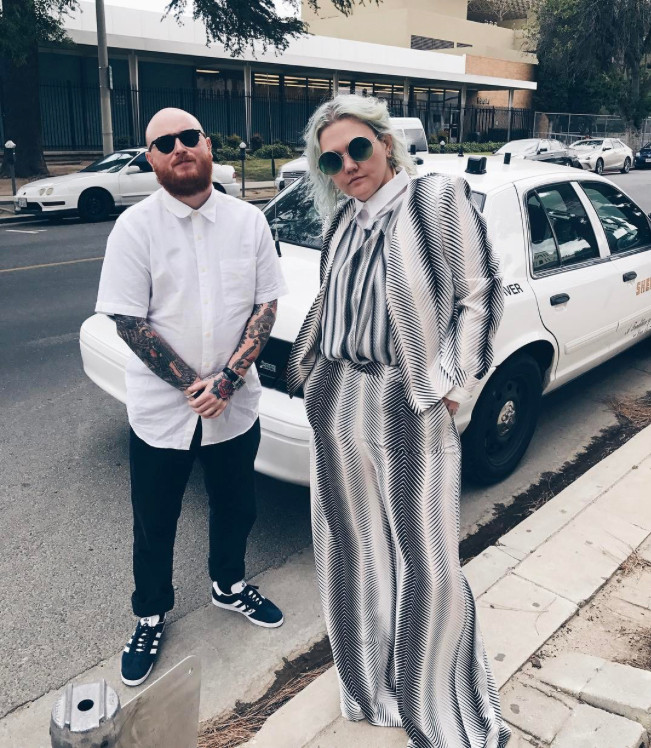 Instagram
While Elle King has not revealed the reason behind her and Andrew Ferguson's split, E! News has confirmed that last month, he was arrested for domestic violence after an altercation with her.
The singer of "Ex's & Oh's" and Rob Schneider's daughter was supposed to marry Ferguson, who is from Scotland, in April. She said on the 16th of that month she "skipped out" on her wedding and earlier this week, she revealed the two had actually secretly wed last year, three weeks after they met, and have separated.
According to a report by the Los Angeles County District Attorney's office, police arrested Ferguson for domestic violence on April 23, a week after the former couple's wedding ceremony date.
King told authorities her husband, from whom she is separated, grabbed her by the throat and strangled her. She said she felt "dizzy" but did not lose consciousness, the report said.
Ferguson denied the allegations and said King was under the influence at the time and that he was trying to prevent her from harming herself.
The report also said King did not want to press charges. The DA's office ultimately declined the case due to King's lack of participation and Ferguson's lack of record and corroboration.
Ferguson has not commented publicly about the incident. E! News has reached out to King's rep for comment. 
King had expressed her love for Ferguson earlier this week after announcing they had secretly wed and then split.
"My heart is broken. My soul aches. I am lost," she wrote at the time. "He is the greatest love of my life. He is my best friend. As we separate, and attempt to find our footing through life, all I can hope for us is that we both find happiness within ourselves. I love you. You'll always have my heart. You'll always be my first husband."