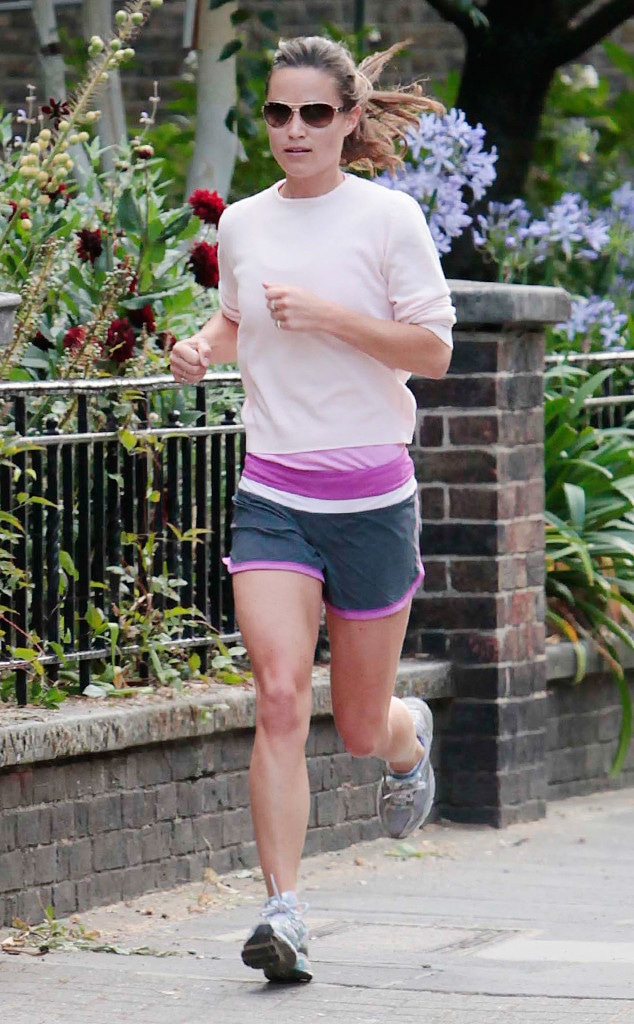 Martin Karius / Splash News
Who wouldn't want to jog in fashion?
Pippa Middleton is as sporty as they come, and with a tireless workout regime (especially in the months leading up to her wedding) comes a killer fitness closet to match.
Cop the soon-to-be-bride's style by checking out her three main training session modes (running, jogging and swimming) and mimicking her killer sweat-proof pieces in your own activewear wardrobe.
This is not a drill.
First up is Pippa's jogging style, which is pretty casual if we do say so ourselves (which makes imitating her that much easier). Start scrolling for a similar workout-ready ensemble as well as two others fit for her other fitness personalities.
How badly does this make you want to go for a run?