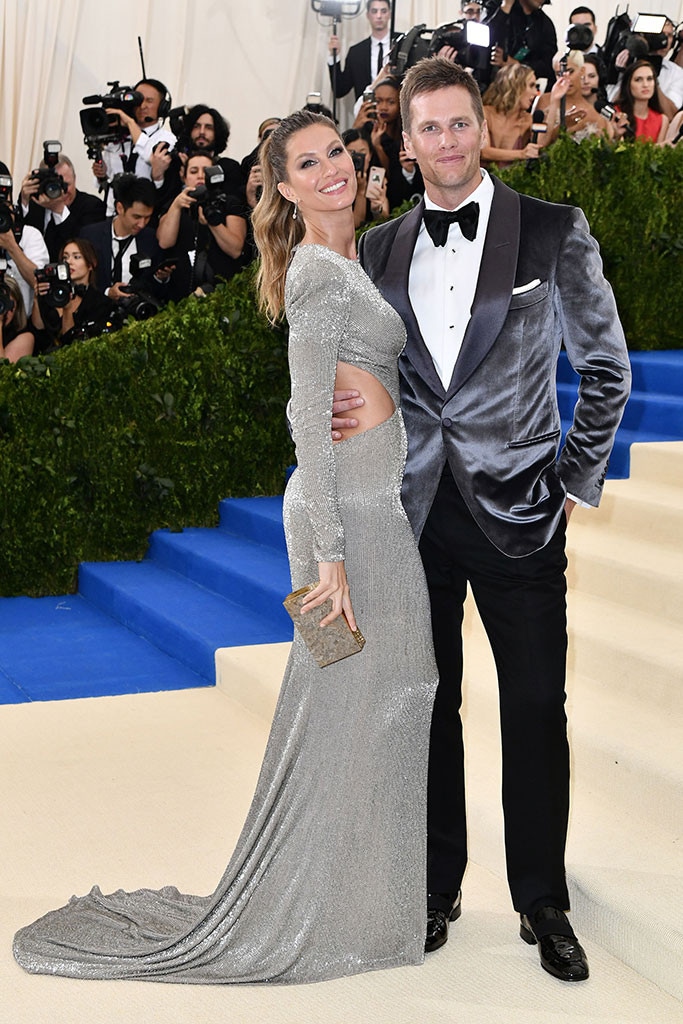 Rob Latour/REX/Shutterstock
Tom Brady has credited his super healthy diet for his super-athleticism...but he should be crediting his wife!
That's right, Gisele Bündchen is the reason he eats so healthy in the first place.
The supermodel stopped by CBS This Morning on Wednesday and opened up about her family's diet, which eliminates white sugar, white flour, MSG, caffeine, fungus, dairy and nightshades, like tomatoes, peppers and mushrooms. 
Bündchen explained, "In my situation, we have a plant-based died and we've been having it for 10 years. Because we feel better, it is better for our health and everything we put into our body has an effect on us, has an effect on our energy and how we feel."
So who originally encouraged this type of eating in their family? "It has come from me," the model revealed.
Though Brady initially incorporated lean meats into his diet, he's since switched over to a plant-based diet, and the decision has been paying off big time.
"The thing is, he said he's been feeling so much better," Bündchen explained. "I have to say it's amazing, you know, the way he feels. He doesn't feel achy. He just feels so much more energy."
Still, she won't take credit for his successes.
"He has to thank his commitment, his dedication to it, because he still has to want to do it, right?" she said. "In the beginning, it was a little bit different for him, but now he loves it and he wouldn't have it any other way because he feels better."