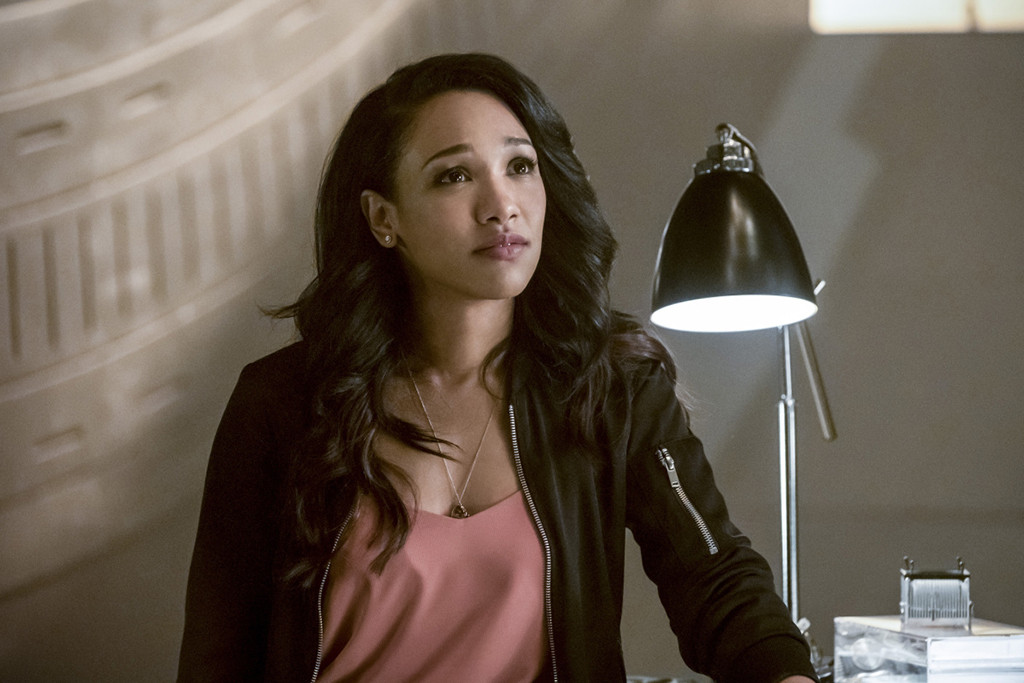 The CW
Well, The Flash just did the thing it's been promising it was going to do, and it hurts just as much as we thought it would.
Iris West (Candice Patton) appears to have died in the exact way the show has been telling us she was going to die since its winter finale, despite all of Barry's (Grant Gustin) attempts to save her. 
Savitar still kidnapped her and then stabbed her straight through the back with his arm sword, and it was still just as devastating to watch as it has been the other 14 times the show has shown us this scene, made only worse by the fact that this time, Joe was there to watch it happen. 
While we're very mad, it makes sense in the world of TV that tonight's episode ended with Iris' death, because she had just gone on a full "I'm about to die" tour over the past few Iris-centered episodes.
It was ultimately her who realized memory-free Barry wasn't good for Central City (despite how good it seemed to be for her and Barry) in last week's episode, and this week, she got to spend time singing and dancing with her dad. She even took a moment (while Barry went off searching for caviar in the middle of the night) to record the wedding vows she was sure she'd never get to say otherwise. 
She could really be dead, but on the other hand, this is The Flash, and there's always a twist. 
Simply the fact that there's another episode left in the season makes us think Iris is not actually dead, and that this fight against Savitar is not over. There's got to be something else going on, right, because we are not about to watch Barry turn into Emo Barry. 
Will he go back in time to try some other thing he couldn't think of before? Will they use some secret meta technology to save Iris? Was that actually a fake Iris using HR's face changer, which was so helpfully brought back into use tonight as Barry turned into Lilah? If so, who did Savitar actually stab? 
And if not, how will we continue on? 
What are your theories? Sound off in the comments or on Twitter to @eonlineTV. 
The Flash airs Tuesdays at 8 p.m. on the CW.