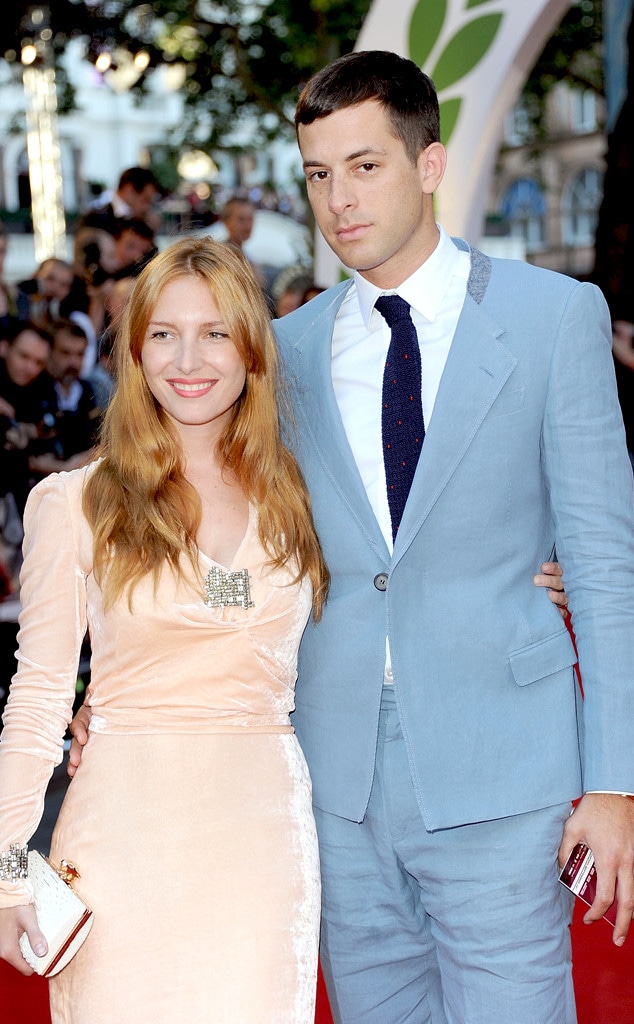 Stuart C. Wilson/Getty Images for StudioCanal
UPDATE: Court records obtained by E! News show that Mark Ronson and actress and model Joséphine de La Baume reached a divorce settlement in October 2018. The terms of the separation were not made public. The couple has no children.
_______________
After more than five years as husband and wife, Mark Ronson and Joséphine de La Baume are parting ways.
E! News has learned that the French actress filed for divorce from the Grammy-winning producer citing irreconcilable differences.
De La Baume listed the couple's separation date as April 21 of this year.
Back in September 2011, Ronson and de La Baume tied the knot in front of close family and friends at a stunning villa in France.
The two, who began dating in 2009, do not have any children together. However, de La Baume is asking for spousal support.
And while neither have weighed in on the divorce on social media, Ronson did hint at something going on behind the scenes (albeit in a funny way) via Instagram.
One week ago, the DJ posted a video of himself listening to a jazz song in the car and wrote, "You know you're in a fragile state when a smooth jazz version of Chaka Khan's Sweet Thang caresses your soul like an old friend."
This marks the first divorce for both de La Baume and Ronson. Ronson was previously engaged to Rashida Jones back in March 2003 but the two split a year later.
TMZ was the first to report the story.
(Originally published on March 16, 2017 at 6:35 p.m.)