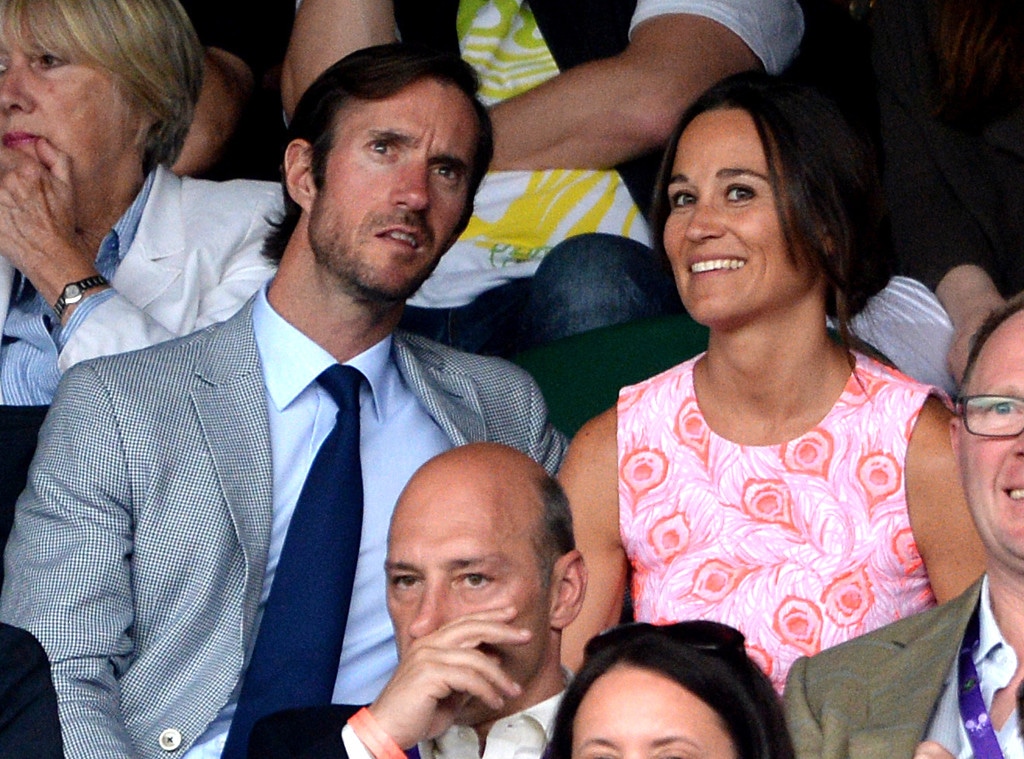 Press Association via AP Images
In the not too distant future, the next few days will seem like a blur.
But, with her wedding to James Matthews on the horizon, Pippa Middleton is feeling "super stressed," a source tells E! News. "And the only person keeping her sane is James. He's her rock. He's the first to tell her not to worry and that everything will be perfect."
All eyes will be on Pippa this weekend, so it's no surprise that she's experiencing anxiety. As it turns out, all she needed was a night off—and her fiancé knew that. "James took her as a VIP guest to see Ed Sheeran in concert at the Royal Albert Hall recently," the source says. "It was just what they needed: A night of no wedding talk, letting their hair down and just having fun."
"They quietly snuck in to see the show and no one really noticed them. He hired a box for the two of them but turned down alcohol," the source reveals. "They had snacks and soft drinks."
(Other VIP guests included David Beckham and James Blunt.)
It was a welcome break after months of wedding planning. The couple is set to tie the knot in a private ceremony this Saturday morning at St. Mark's Church in Englefield, England. Pippa's older sister, Kate Middleton, will join Prince William and Prince Harry in the pews as her niece and nephew, Princess Charlotte and Prince George, serve as her bridesmaid and her page boy.
After the nuptials, about 300 guests will travel to Carole Middleton and Michael Middleton's home for a reception. A glass structure has been erected in their yard in advance of the party.