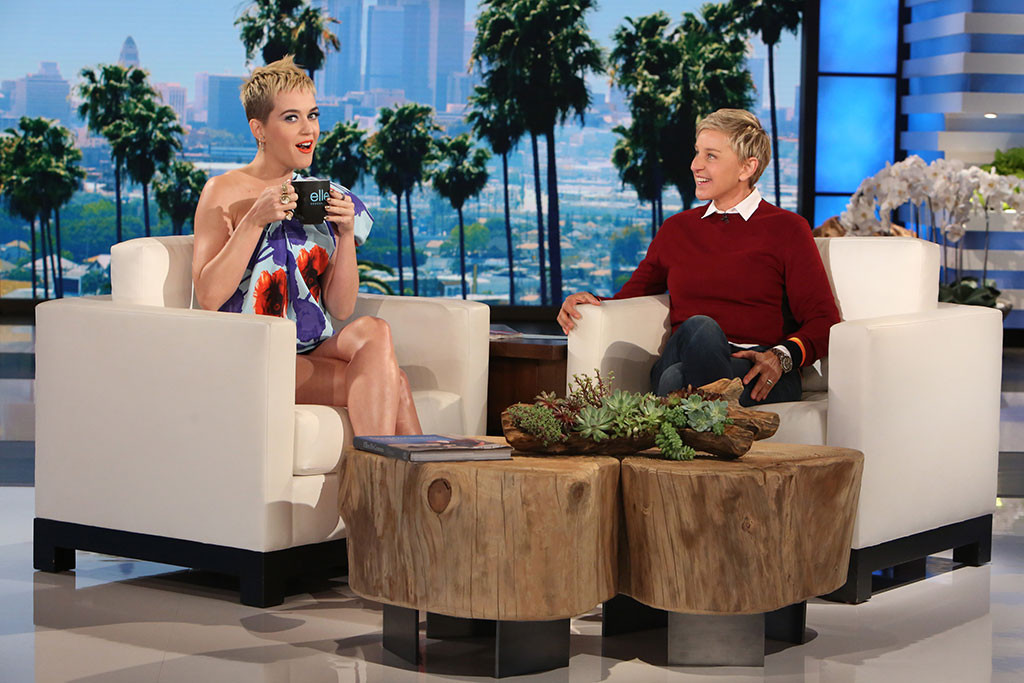 Michael Rozman/Warner Bros.
Katy Perry may not spill the tea on becoming a new American Idol judge, but she will sip it. 
That's at least what she did when she faced a question on the topic from Ellen DeGeneres on Tuesday. It's been widely speculated that Perry will be among the judges on ABC's rebooted American Idol, so when she appeared on the daytime talk show set, DeGeneres wasn't about to let the opportunity to ask pass her by. 
"Idol is coming back," she said, though it was only met with a nod from Perry. "Supposedly, you're going to be the first announcement that you're going to be a judge on the new American Idol."
"Judge not lest ye be judged," Perry retorted, citing a Bible verse. "But, they didn't say anything about constructive criticism and I'm good at that."
So, is that a...yes? While Perry just sipped from an Ellen mug, you can be the judge. 
While she can't speak to those claims, the songstress can confirm she's releasing a new album next month, Witness, and heading on tour in September. Plus, she's combining music and community service—and getting her fans involved in the process. 
"I am partnering up with Boys and Girls Club of America," she said. In addition to donating $1 from each ticket sold, she is also reserving 50 tickets for the Boys and Girls Club and 50 more tickets for fans. However, in order to earn the free seats, fans can sign up for an array of volunteer opportunities, including the club. 
"If you want the best seats in the house and you don't want to pay or like babysit for like seven weeks for that ticket, you can just go to the Boys and Girls Club, which is literally around the corner in every single city and sign up there."