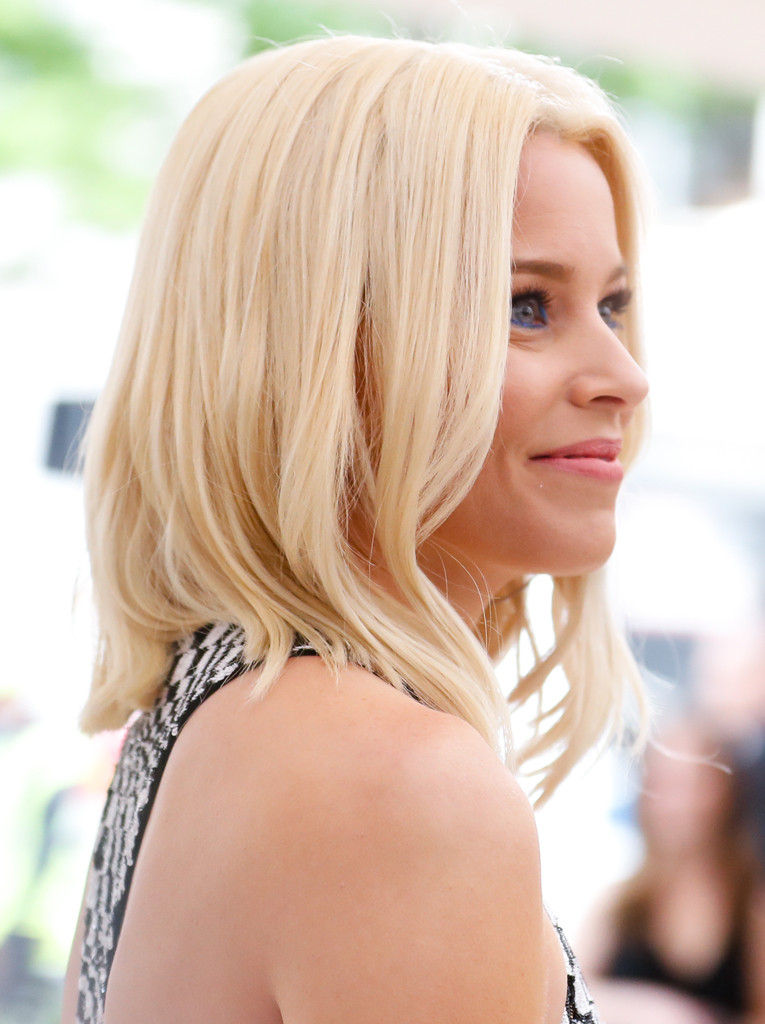 Timpone/BFA/REX/Shutterstock
Celeb hair trends come and go.
(Remember those '90s hair clips? They're back.)
Gone are the days of seasonal hair—you know, when highlights shine brighter in the summer and sleeker strands pair better with fall. Why? Because attainable hairstyles—your braids and long bobs—never go out of style.
"For trends to really stick now, it has to be really accessible," said hairstylist to the stars Mark Townsend. "There's no such thing as, 'It's summer, so let's go lighter; put some wave in your hair. Now it's fall, go darker and wear your hair straight and sleek.' Everyone is sporting a beach-y wave in December, just because it's fun and flattering for everyone."
With instant inspiration at your fingertips via social media and see-now-buy-now fashion collections, the trends that have the most staying power are seemingly the most basic—but that doesn't mean they have to look tired. Here's how to elevate tried-and-true looks.
The Blunt Lob
You've seen the blunt lob on Kim Kardashian, Selena Gomez and Elizabeth Banks—Mark cut the latter actress' tresses in this manner for the 2017 Met Gala (that's her real hair, by the way—no wig here). What makes this style so accessible?
"All women can do it," said the expert. "It's a hairstyle that can be worn sleek and straight when you want to feel really chic or you can put a bunch of waves in it for something fun and flirty."
To modernize the look all the celebs are wearing, make sure ends are cut really blunt.
"You get that line, and then cut up (for interior layers) so it creates movement," he advised.
You can be edgy and have wind-swept hair at the same time.
Axelle/Bauer-Griffin/FilmMagic
Braids
We know, we know—plaits have been around forever, and that's because they're versatile.
"Braids are a trend that is never going away," the pro noted. How do you make such a simple concept look fresh? "Use hidden braids to dress up something," he added.
Mix in micro-braids underneath your hair to give it ever-so-slight dimension. Or mix in metal rings and metallic thread, as Mark did with Mary Kate's hair at the Met Gala. Adding a textured ribbon into a larger statement braid (as seen on Guardians of the Galaxy Vol. 2  star Pom Klementieff) will also refresh the look without much more added fuss.
Timpone/BFA/REX/Shutterstock
Hair Accessories
Speaking of Mary Kate's Met Gala hair, did you notice the vintage chain laced through her strands? Hair accessories have evolved from the butterfly clips and tiaras of the '90s. Now, with celeb hairstylists Jen Atkin and Adir Abergel's respective hair accessory collections, there are so many high-fashion add-ons to elevate a look.
The tricky part? Keeping those pieces in your hair. You can put 100 pins in your hair, and by the end of the night, that hair accessory will be in your pocket.ft;">Pro tip: Wrap the hair piece around small sections of hair, then pin those small strands to the rest of your hair instead of trying to pin the accessory straight onto the hair. You can also spray the pins with dry shampoo beforehand to create more grit, so that your hair stays in place, Mark recommended.
The best thing about basic hairstyles that never go out of style? They are realistic.
"Look, I can make your hair do anything," said Mark. "If you showed me a picture of Gisele, just know she was born with the greatest hair on the planet, so as long as you have two hours in the morning to put in these [hair extension] pieces and have a friend follow you around with a blow-dryer, we can do it. But knowing your hair type and what it will [naturally] do is the most important thing."