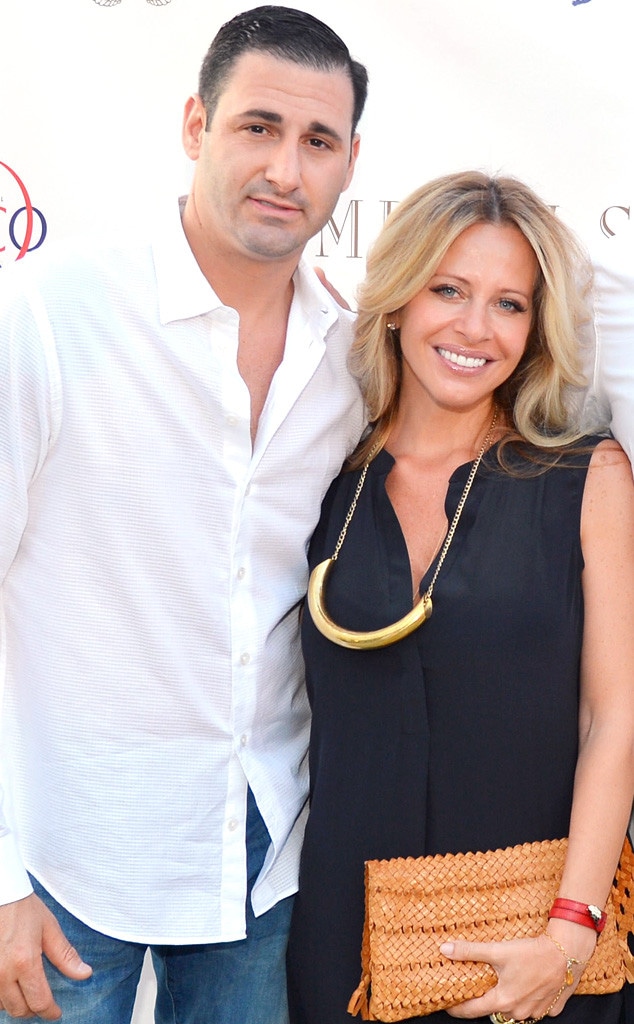 Patrick McMullan/SIPA
UPDATE: Earlier today, Dina Manzo's attorney gave E! News an update on how the former reality star is doing following her horrific ordeal:
"Dina and Dave are currently recovering at their home in LA.  Obviously, they experienced a very traumatic event.  Hopefully they get a little better every day."
________
Former Real Housewives of New Jersey star Dina and her boyfriend, Dave Cantin, fell victim to a terrifying home invasion over the weekend.
E! News can confirm the reality star, 46, and the millionaire businessman, 37, were brutally beaten by two robbers in their Holmdel, New Jersey, townhome on Saturday.
Although the pair have a home in both California and Holmdel, we're told the the two flew into N.J. for the weekend to celebrate Teresa Giudice's daughter, Audriana's first communion. Dina is Audriana's Godmother.
According to the Holmdel police report, when they arrived home after the celebration on Saturday night, they opened their front door and two masked individuals (who were already inside the home) rushed towards them. Cantin was struck several times with a baseball bat by one of the assailants, while Manzo was punched multiple times by the other assailant. They were then bound together within the home.
The robbers then fled the home with stolen personal property from Manzo and Cantin, including cash and jewelry.
After they left, Manzo and Cantin were able free themselves and call the police, who arrived shortly thereafter. Holmdel police contacted the Monmouth County Prosecutor's Office and a joint investigation has since been launched.
Both Manzo and Cantin were treated for facial injuries but are otherwise expected to physically recover.
The couple's attorney released the following statement on their behalf: "Dina and David are obviously shaken up from the traumatic and violent home invasion and robbery.  No one should ever have to go through what they did. They are grateful to law enforcement and the other emergency responders and appreciate everyone's concern and well-wishes."
(Originally published on May 15, 2017, 12:57 p.m. PT)