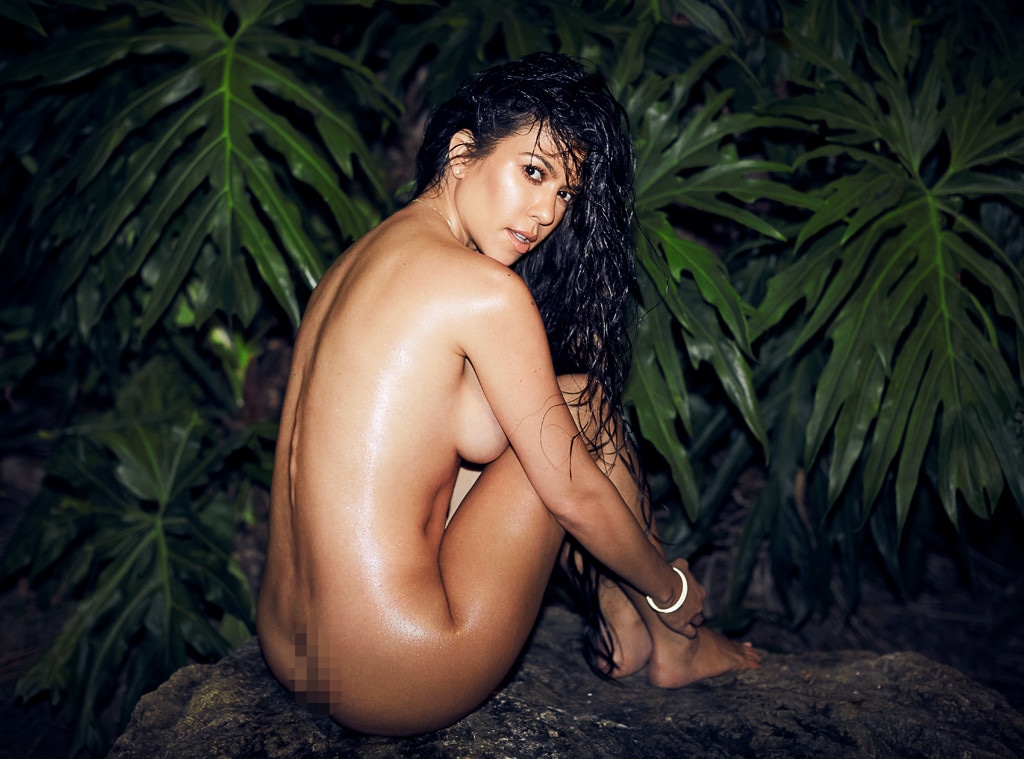 Mike Rosenthal/thelicensingproject.com
Kourtney Kardashian isn't just a regular mom...
The reality star decided to celebrate herself on Mother's Day with a super sexy naked photo in "Mother Nature," which is what she captioned the pic. Sitting on a rock completely nude, she shows off a whole lot of side boob and a hint of booty as she peers over her bare shoulder with wet hair.
The same celebrity photographer, Mike Rosenthal, who has captured a few of Kourt's similarly sexy photos, also snapped this pic as well.
Earlier in the day, Kourtney shared another photo with her three children, Mason, Penelope and Reign, and added a touching message about motherhood.
"I thank God every morning for these three little angels who changed my heart forever," she wrote. "I feel incredibly blessed to be their mommy. Happy Mother's Day to all mothers raising our future."
She also posted a throwback to honor her own mother, Kris Jenner.
"HAPPY MOTHER'S DAY to my beautiful mommy who still teaches me how to celebrate life and make the best out of every experience and truly live in the moment!" Kourtney wrote. "I love you mommy and hope you know how much you are loved by your six children and six grandchildren every day."
Kourt's siblings including Kim Kardashian, Rob Kardashian and Khloe Kardashian all shared sweet messages in honor of the holiday, too.
While Rob shared thoughts for Blac Chyna, Kim praised Kourtney for making motherhood "look so easy," and Khloe honored "the legend" that is Kris.