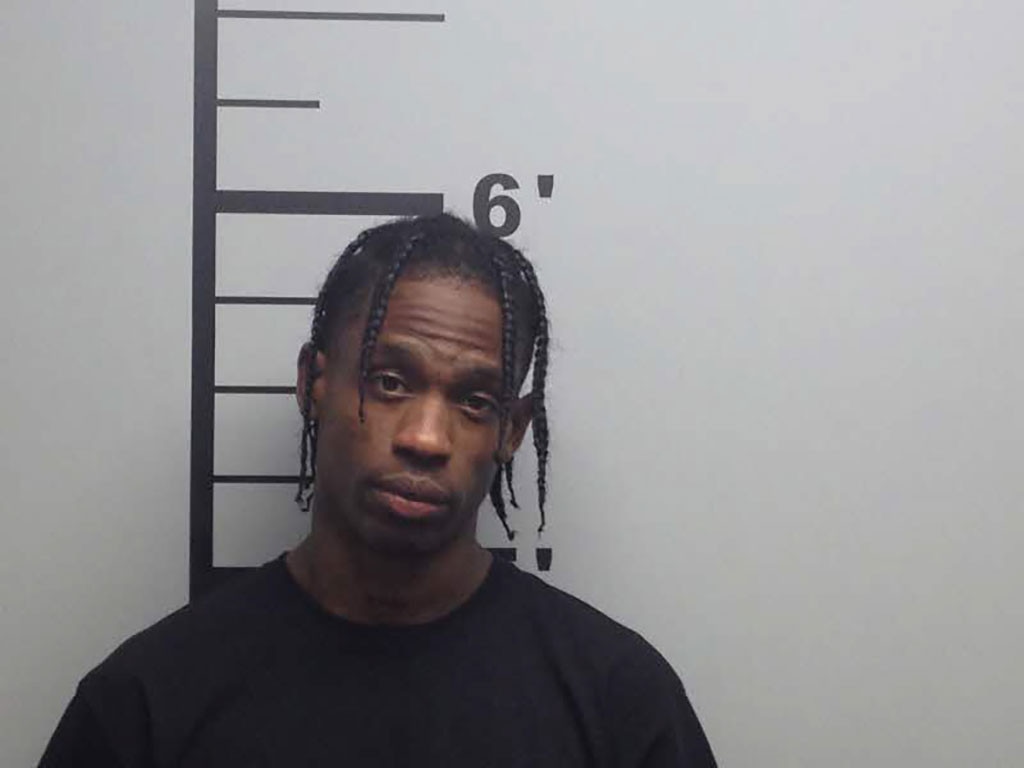 Courtesy of Rogers Police Dept.
Causin' trouble wherever he goes...
E! News has learned that rapper Travis Scott was arrested on May 3 after his performance at the Walmart Arkansas Music Pavilion in Rogers, Arkansas.
The Rogers Police Department told E! News that the music man, whose real name is Jacques Webster, encouraged people to rush the stage during his concert and bypass the security protocols ensuring concert-goer safety. According to the authorities, several people were injured during the chaos, including an employee from the security company hired to help monitor and control the crowd, and a member of the police department.
After the concert, Webster was immediately transported to the Benton County Sheriff's Office, where he was charged with inciting a riot, disorderly conduct and endangering the welfare of a minor. He was released later that night without bail. 
Interestingly enough, the hashtag #FreeTravisScott is trending on social media—even though the 25-year-old is very much a free man.
Courtesy of Rogers Police Dept.
The injured subjects were treated at the AMP by members of the Rogers Fire Department and Mercy Medical. 
This isn't the first time (or even the second time) that Scott's caused some mayhem during shows. Earlier in the month, he was filmed encouraging fans to jump from a balcony at a concert in New York City. In addition, he was arrested after allegedly calling on fans to jump the barricades at Lollapalooza 2015.
At the time, a Chicago Police Department spokesperson said that Scott was issued a misdemeanor charge for reckless conduct and was released from custody after posting bail.
"The performer played one song and then began telling fans to come over the barricades," Chicago's Office of Emergency Management said in a statement to E! News. "Due to the security's quick response, the situation was remedied immediately and no fans were injured. The performer fled the scene and was taken into custody a short while later. He is being charged with disorderly conduct."
Guess Scott didn't learn his lesson...
—Reporting by Taylor Bryant