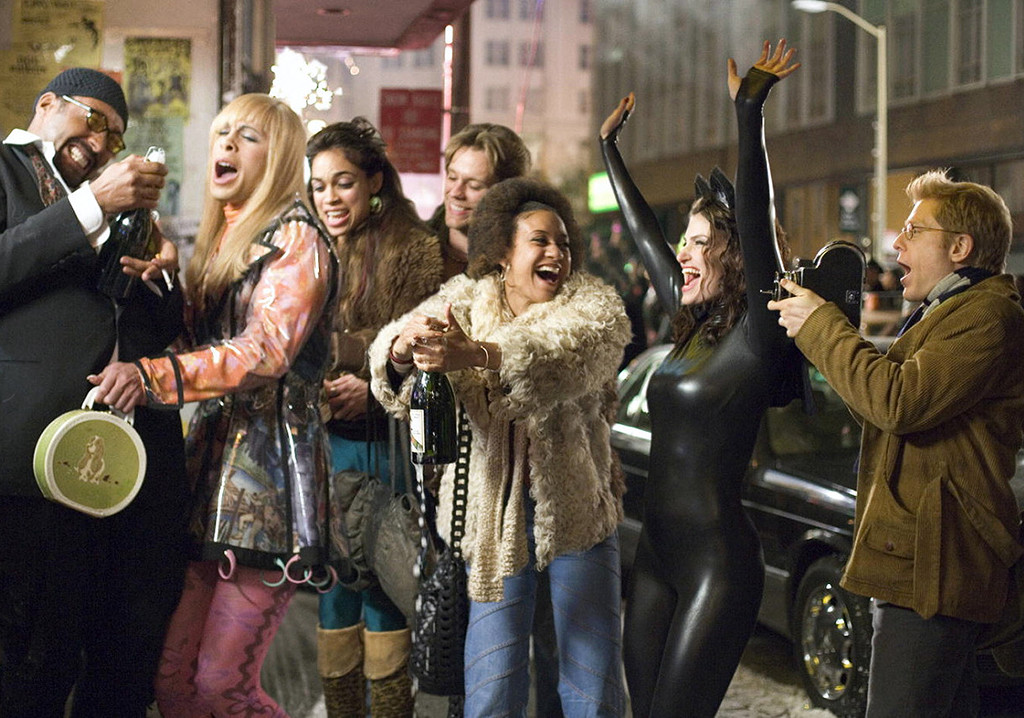 Columbia Pictures
525,600 minutes...
Start warming up your vocal cords, RENT fans! The groundbreaking Jonathan Larson rock opera will be Fox's official follow-up to their wildly successful Grease Live, the network just announced. The exciting news comes shortly after the network also revealed plans to mount a special live performance of the musical version of A Christmas Story this December. Marc Platt, executive producer of Grease Live and La La Land, will executive produce the event along with Larson's estate. Casting and a premiere date are yet to be announced.
"We are so honored to partner with the estate of the brilliant Jonathan Larson and producer Marc Platt on one of the great musicals of our time," said Dana Walden and Gary Newman, Chairmen and CEOs, Fox Television Group. "The title is so iconic, the music is so beloved, and the themes are as meaningful today as they were when the show first premiered on Broadway. With Marc overseeing this project, we are sure it will have a profound impact on the legions of fans who know and love this musical."
"'Rent'​​ was Jonathan's dream of sharing the ​theater and the passion he had for it with a whole new generation," said Julie and Al Larson. "None of us could have imagined the massive impact that the messages and themes in 'Rent' would have on the ​theater​ community or the world...except for Jonathan. We are absolutely thrilled to be continuing Jonathan's legacy and ​the still-relevant ​themes of ​the show in this way."
Larson's groundbreaking musical, a re-imagining of Puccini's "La Bohème" set in New York City's gritty East Village, celebrates its 20th anniversary this year.
Fox isn't the only network making moves in their live musical department. NBC also recently announced its follow-up to this December's Bye, Bye Birdie, revealing that Jesus Christ Superstar, another beloved rock opera, would make its way to the network live next year.
Are you looking forward to Fox's version of RENT? And who should they cast in the iconic roles? Share your thoughts in the comments below!