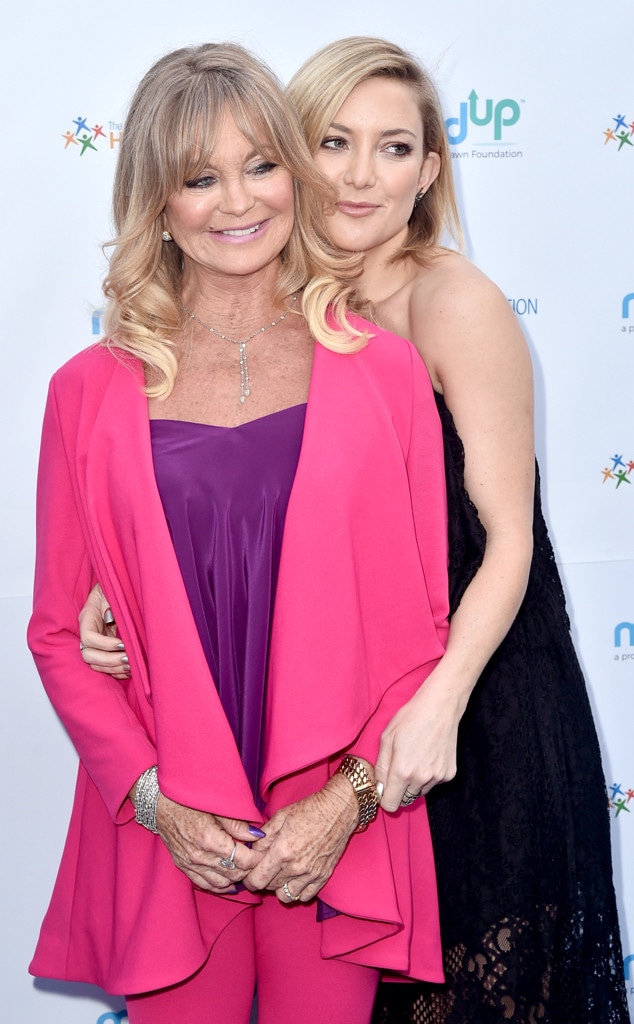 Alberto E. Rodriguez/Getty Images
Goldie Hawn finally set the record straight. 
After months of speculation over whether or not Kate Hudson and Nick Jonas were an item in 2015 and 2016, the Academy Award winner and Hudson's famous mama let the truth run free Thursday night during an appearance on Watch What Happens Live With Andy Cohen. 
A fan called into the show and said, "I want to know what your first reaction was when you heard Kate and Nick Jonas were dating."
While Hawn was caught off guard, the query was all in good fun. "Oh, that's so funny!" she began. "Let me tell you something—as long as the kids are having fun, I don't care." 
While their secret romance may have been short-lived, the 24-year-old singer manager to make a glowing impression on Hawn. "He's a very nice guy," she complimented. "He's a good person."
Hey, she would have even invited him over for dinner—if she had gotten the chance. "I would have if it lasted long enough," she quipped. 
"I love it when hot people get together," Cohen added. "Yeah, I do—it's fun," she retorted. 
The Snatched star even did some kissing and telling of her own, particularly about Hollywood sex symbol and former co-star Warren Beatty. 
Columbia Pictures/Getty Images
"He was so handsome that I didn't know if my eyes would burn inside my head if I looked at him long enough," she said. While they worked on Dollars in 1971, she said they even had a "moment"—or rather, more than a moment.
"I can't tell you what kind of moment, but I did meet his mom and dad—that's a moment," Hawn teased. 
It seemed virtually no subject was off limits for the actress, including stories of her son Oliver Hudson's circumcision. 
"The doctor came out and said, 'You'll be happy to know I have to get a bigger clamp.' I was thrilled," the proud mom remembered. 
"Of course, I was crying, too, because I knew he was going to cry," she continued. "It was a double-edged sword, so to speak."