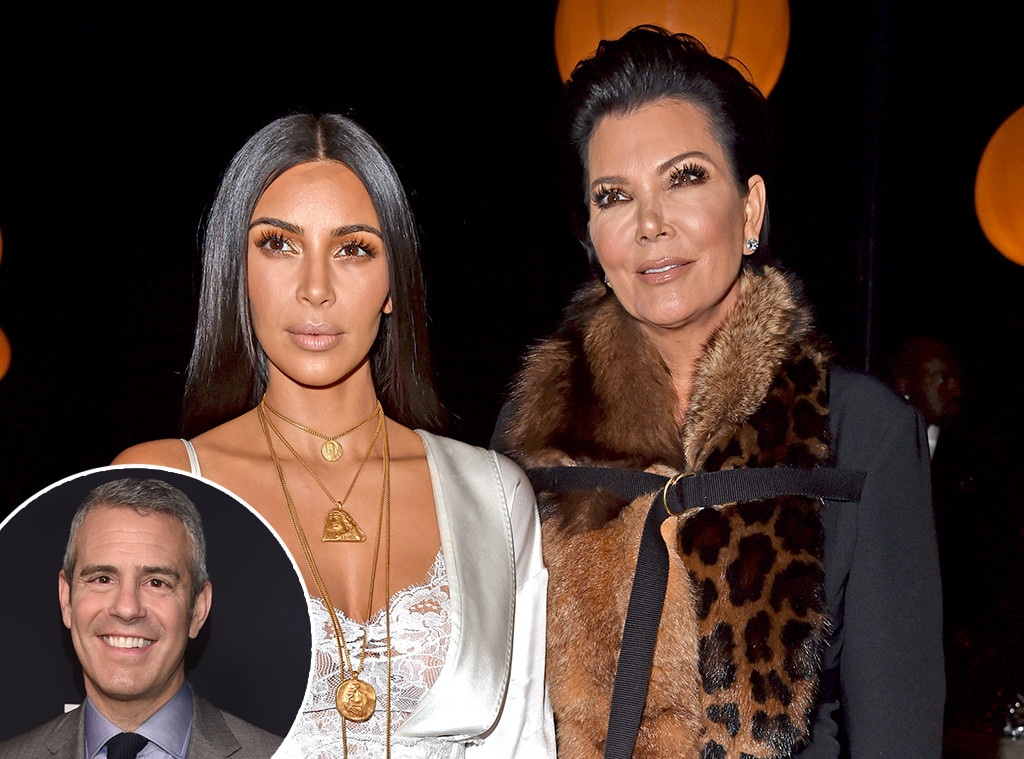 Getty Images
Will Kim Kardashian West plead the fifth? Kim and Kris Jenner will join Andy Cohen during a star-studded week of shows when Watch What Happens Live With Andy Cohen heads to Los Angeles.
Empire star Terrence Howard and singer Iggy Azalea will kick off a week of star-studded shows beginning Sunday, May 21 at 8 p.m. PT/11 p.m. ET on Bravo.
Cohen's Bravo talk show is trading in the New York clubhouse for Los Angeles' historic Palace Theatre for WWHL's first trip to the West Coast. Tickets are available now.
"We've been fantasizing about taking the show to LA for eight years and I couldn't be more excited that the Palace Theater will be our home," Cohen, host and executive producer, said in a statement when the trip was announced. "I feel like we're hitting the big time!"
In addition to Kim and Kris, guests for WWHL's LA shows include Bethenny Frankel, Conan O'Brien, Hilary Swank, Kate Mara, Nicole Richie, Eric Stonestreet, Armie Hammer, and resident house DJ James Kennedy of Vanderpump Rules. Erika Jayne, Kyle Richards and the Vanderpump Rules cast will also make appearances. Will any of the guests match Patti Lupone's level of honesty? The star of War Paint put it all out there when she talked about Madonna, Glenn Close and movie musicals.
Cohen welcomes Amber Tamblyn and Real Housewives of New York City's Tinsley Mortimer on the Wednesday, May 17 show of Watch What Happens Live with Andy Cohen.
Keeping Up With the Kardashians airs Sundays, 9 p.m. ET on E! Watch What Happens Live with Andy Cohen airs Sunday-Thursday, 11 p.m. ET on Bravo.
(E! and Bravo are both part of the NBCUniversal family.)