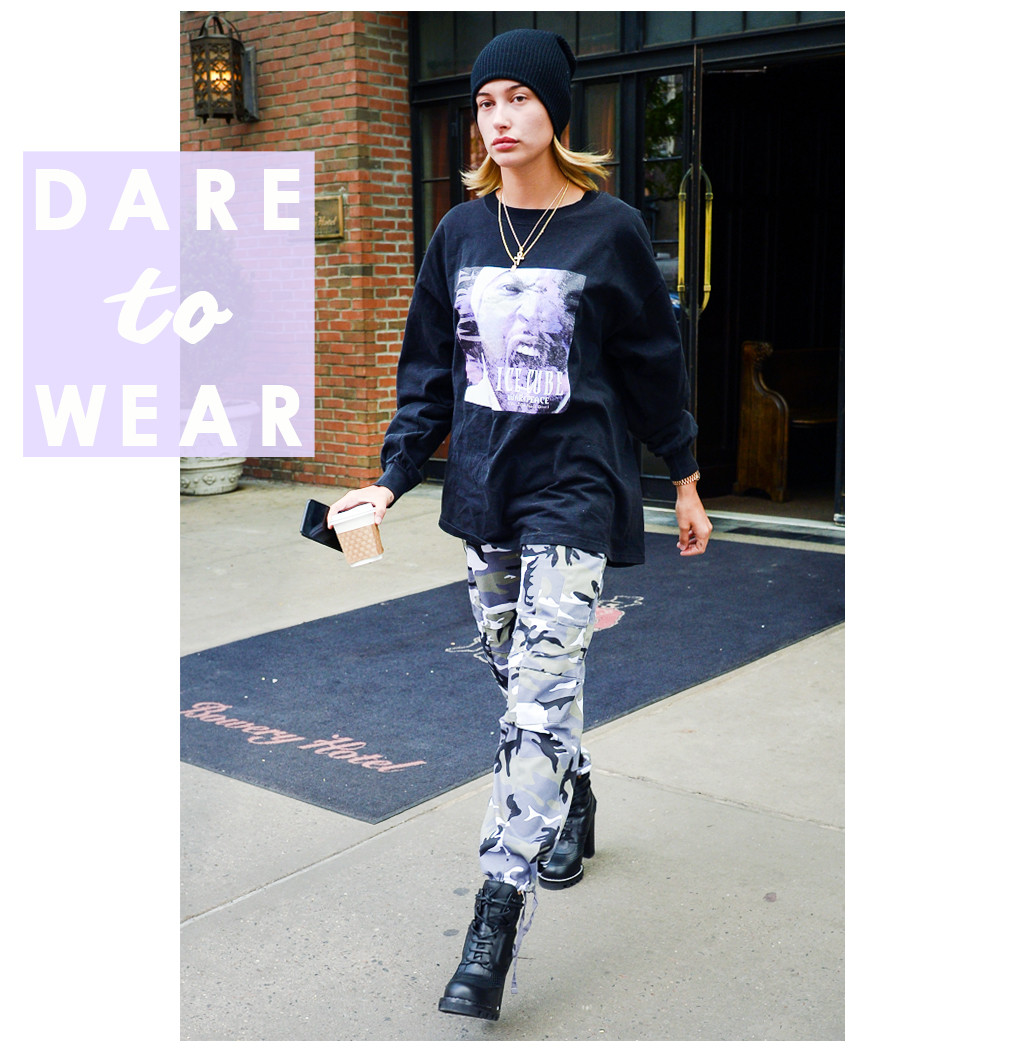 David Krieger/Bauer-Griffin/GC Images
How do you make an edgy outfit look even edgier? Just add camo.
Hailey Baldwin's giving us an alternative pant option to think about—and it's not denim. While wearing an Ice Cube tee, two gold chains, a beanie and combat boots, the model ditched her jeans for added cool factor. And it totally works, which got us thinking: do they have to be cargos or do camo pants of another nature (i.e. sweatpants, camo-print jeans, etc.) work as well? 
Feast your eyes on the below for the answer.
Drumroll, please...yes! No matter the pant material, camo print speaks for itself.
Want to take this potential new trend for a spin? Check out the below low, mid and high-cost options!