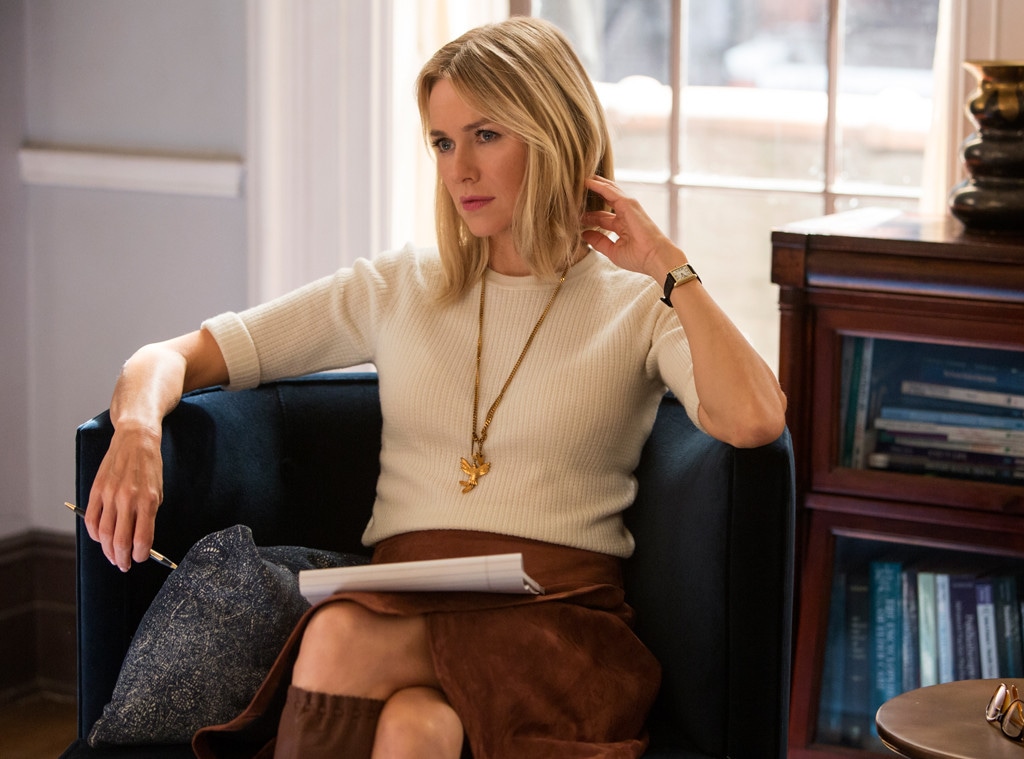 Netflix
The therapist is in, but that doesn't mean she's going to do you any good. The first sneak peek for Gypsy, the new 10-episode Netflix drama starring Naomi Watts, is here and it's a sight to behold.
In the psychological thriller, Watts plays Jean Halloway, a therapist with what seems like the perfect life. Seems being the operative word. Soon Jean begins to develop intimate and illicit relationships with the people in her patient's lives. Professional and personal become blurred as "she descends into a world where the forces of desire and reality are disastrously at odds."
"I will always provide a safe and trusting haven for my patients," Watts' character says in the teaser above. "I will remain objective in my relationships. I will not violate the physical boundaries of the patient. I will always do no harm."
That's a lie.
Gypsy hails from writer Lisa Rubin and Fifty Shades of Grey's Sam Taylor Johnson. Spotlight's Billy Crudup also stars as Michael Halloway, Jean's husband. Kingsman veteran Sophie Cookson is Sydney, Lucy Boynton of Murder on the Orient Express plays Jean's patient Allison, and Nocturnal Animals' Karl Glusman is Jean's patient Sam.
Watts got her start doing Australian TV. The Oscar nominee appeared in the short-lived series Sleepwalkers in 1997, played herself on BoJack Horseman, and will appear in Showtime's revival of Twin Peaks later this year.
Gypsy premieres Friday, June 30 on Netflix.