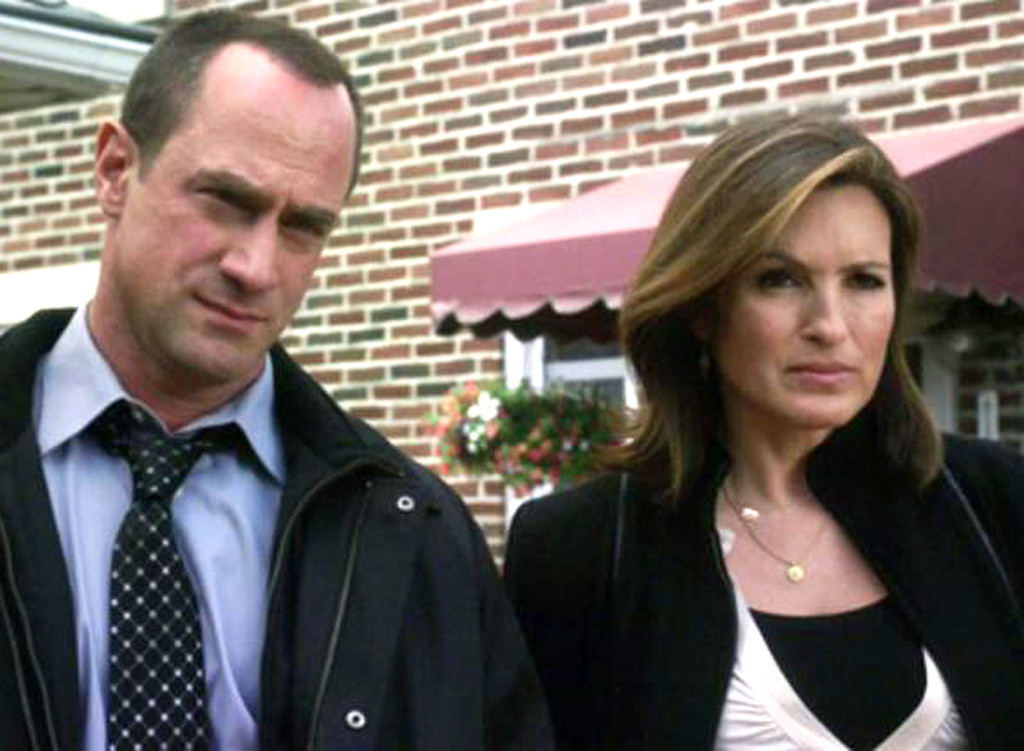 NBC
Christopher Meloni said goodbye to Detective Elliot Stabler and Law & Order: SVU in May 2011 seemingly with no regrets.
Meloni, who is starring opposite Amy Schumer and Goldie Hawn on the big screen in Snatched, appeared on Watch What Happens Live with Andy Cohen and addressed his departure from the long-running drama.
"Do you regret leaving SVU?" host Andy Cohen asked him.
"Not for a day," Meloni said.
"How did you know when it was time to leave?" Cohen followed up.
"When negotiations broke down," Meloni cracked.
"Isn't that the case?" fellow guest Patti Lupone said.
Meloni left the cast between seasons 12 and 13. His last appearance was in the season 12 finale when his character shot a girl to stop her from shooting up the squad room. His absence was explained away as he retired after his mandatory leave following the shooting. Warren Leight took over showrunning duties from Neal Baer after Meloni's exit and when Leight left at the end of season 17 he told E! News one of his regrets was how Meloni's exit was handled.
"Again, the audience deserved an arc out for Stabler. That should have been understood by everyone involved, instead I kind of walked in and he was just gone…A little out of my hands, but there's still continued ill will about it and that's unfortunate," Leight told us.
Meloni's exit hasn't soured his relationship with TV partner Mariska Hargitay. The two routinely reunite (off-screen) and post the selfies to prove it.
"She was always ready for anything new…There was always an unspoken shorthand to what we were doing. That makes it just so much easier, and off camera as well," Meloni told James Lipton on Inside the Actors Studio. "There's a lot to be said for that when you're working with someone for 16 hours a day, you better get along when the cameras aren't rolling as well as when it is. That was priceless, I think for both of us."
Watch What Happens Live airs Sunday-Thursday, 11 p.m. on Bravo.
(E! and Bravo are both part of the NBCUniversal family.)