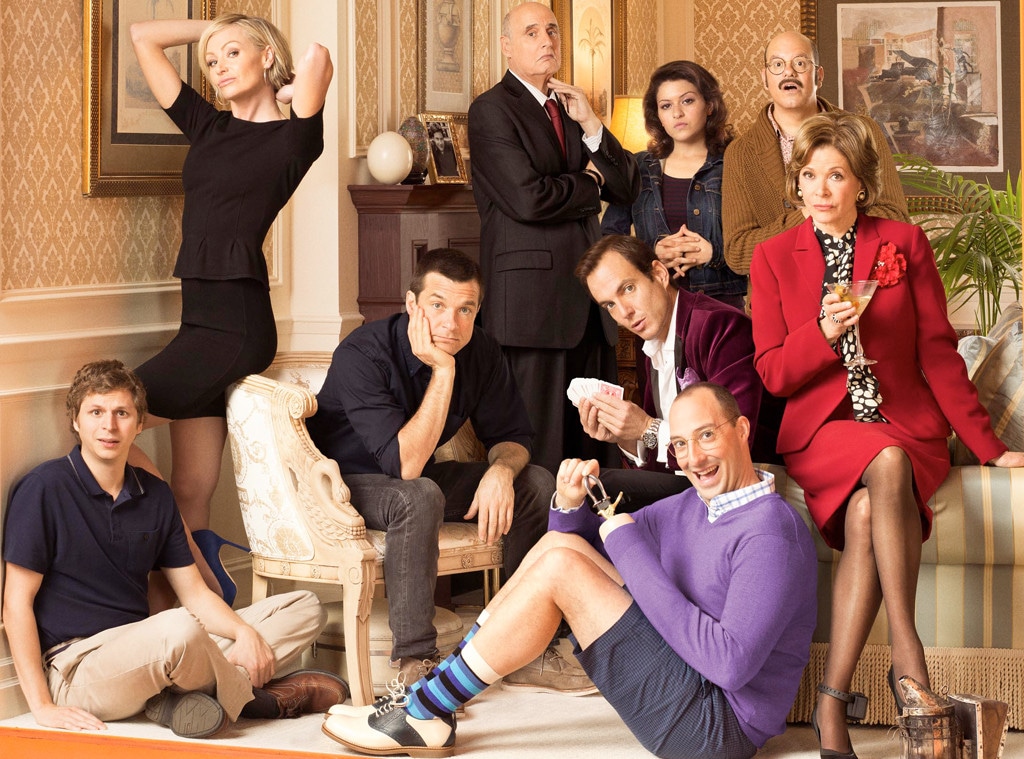 F. Scott Schafer for Netflix
Get ready to chicken dance once more, Arrested Development fans!
Jason Bateman has confirmed that he's officially signed on for a fifth season of the beloved comedy. The erstwhile Michael Bluth broke the news to fans on Twitter, writing, "Look (sic) very probable I'm going to put some miles on the Stair Car this summer. Just officially signed on to more ARRESTED DEVELOPMENT today."
 The news comes after much speculation over whether Netflix would be able to wrangle the famous cast for another season following the streaming giant's season four revival back in 2013. While the revival was met with mixed reviews, with some fans disappointed that most episodes centered around only one character, depriving us of the large group scenes that delivered such hilarity during the show's original 2003-06 run on Fox, that hasn't seemed to have deterred Netflix or the creative minds responsible for bringing the Bluths to life.
At CinemaCon back in 2016, Will Arnett told E! News' Marc Malkin that the cast was always interested in continuing the show. "It is something that everybody wants to do in theory, but you know how theories are," he said. At the time, he confirmed that creator Mitch Hurwitz had already "written some stuff" and that "all the cast wants to get together and do it." Luckily for us, it seems like they got their wish.
Arrested Development stars Michael Cera, Portia de Rossi, Tony Hale, Alia Shawkat, Jeffrey Tambor, Jessica Walter and David Cross, as well as Bateman and Arnett.
Are you looking forward for another season with the Bluths? Sound off in the comments below!
Arrested Development seasons one through four are available for streaming on Netflix.