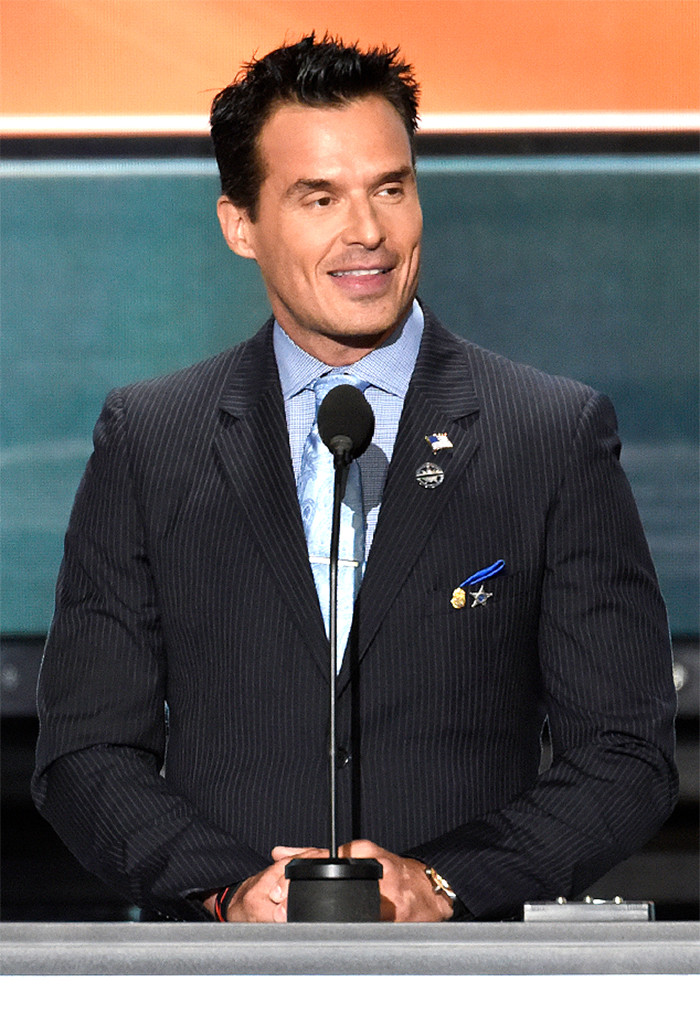 Ida Mae Astute/ABC via Getty Images
Former soap star and Melrose Place actor Antonio Sabato Jr. may be known for taking off his shirt on steamy television shows, but the actor is taking on a very different kind of role—a real-life political candidate. The 45-year-old actor, who spoke at the Republican National Convention last year, is running for congress in California.
"Antonio Sabato Jr. has spent his entire adult life raising a family, running successful small businesses and giving back to his community.  Antonio shares in the frustration of many voters across the political spectrum who believe government has failed them, which is why he has decided to run for Congress," a statement from his campaign read.
"Julia Brownley has been a professional politician most of her career and she has nothing to show for it.  Antonio is very passionate about addressing our veterans' needs in a meaningful way, pursuing results oriented solutions for substance abuse, and comprehensive immigration reform.  He looks forward to sharing his vision with the voters of California's 26th Congressional District."
Earlier today, the Los Angeles Times first reported that Sabato filed documents with the Federal Election Commission. Subsequently, Sabato's top fund raiser, Charles Moran, told CNN that the actor decided to run for office after being inspired by Donald Trump's 2016 campaign.  
Moran added that Sabato plans to use his Trump connection to set himself apart from the other Republicans in the district. The office is currently occupied by a Democrat, Rep. Julia Brownley. 
"Brownley is a very junior member in the minority party," Moran said. "Contrast that against...Antonio Sabato Jr....you have somebody who is a member of the majority party who has good relations with the Trump administration."
Brownley has been the representative for the 26th congressional district since 2013. Prior to holding that office, she was a member of the California State Assembly.
While this may be a new career for Sabato, he isn't the only celebrity who has made the move from the screen to a life in politics...
Before he became known as Senator Al Franken of Minnesota, the Democratic leader was a writer and actor on NBC's Saturday Night Live for almost two decades. Arnold Schwarzenegger went from body builder to movie star and then on to Governor of California. Before Ronald Reagan was commander-in-chief of the US of A, he was was an actor in films from the '30s to the '60s. American Idol runner-up Clay Aiken ran for Congress as a Democrat in North Carolina's second congressional district in 2014 and lost. And of course, the previously mentioned Donald Trump was a businessman-turned-reality star who became the 45th President of the United States.