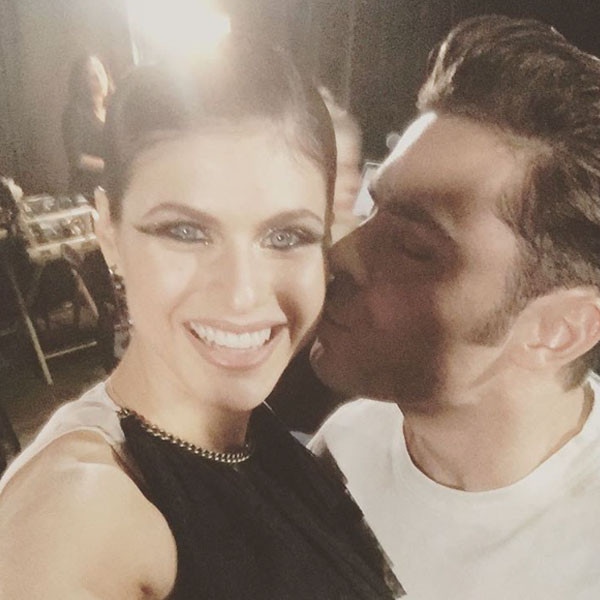 Instagram
Zac Efron and Alexandra Daddario were definitely seemed to be happy to see each other at Sunday night's MTV Movie & TV Awards. 
The Baywatch co-stars weren't far away from each other throughout the annual ceremony, raising questions and speculation from fans about their relationship status. Daddario made no secret about who she was sitting next to when she shared a photo on Instagram of her and Efron's assigned seats together. Meanwhile, the actor didn't hide his happiness.  
"Heck yeah—I'm officially excited for the MTV awards. Thanks seating gods!" Efron commented on the snap. 
Later into the actual show, the duo presented the award for "Best Actor in a Show" to Millie Bobby Brown, but it was a backstage kiss that got everyone's attention. 
"@mtv movie and tv awards backstage shenanigans with @zacefron #SummerandBrody #Baywatch," Daddario caption a selfie of Efron planting a smooch on her cheek. 
Of course, the PDA launched an eruption of reaction from fans. "I ship you guys so hard!!!" one fan wrote. 
What do you say, you two—care to kiss and tell?