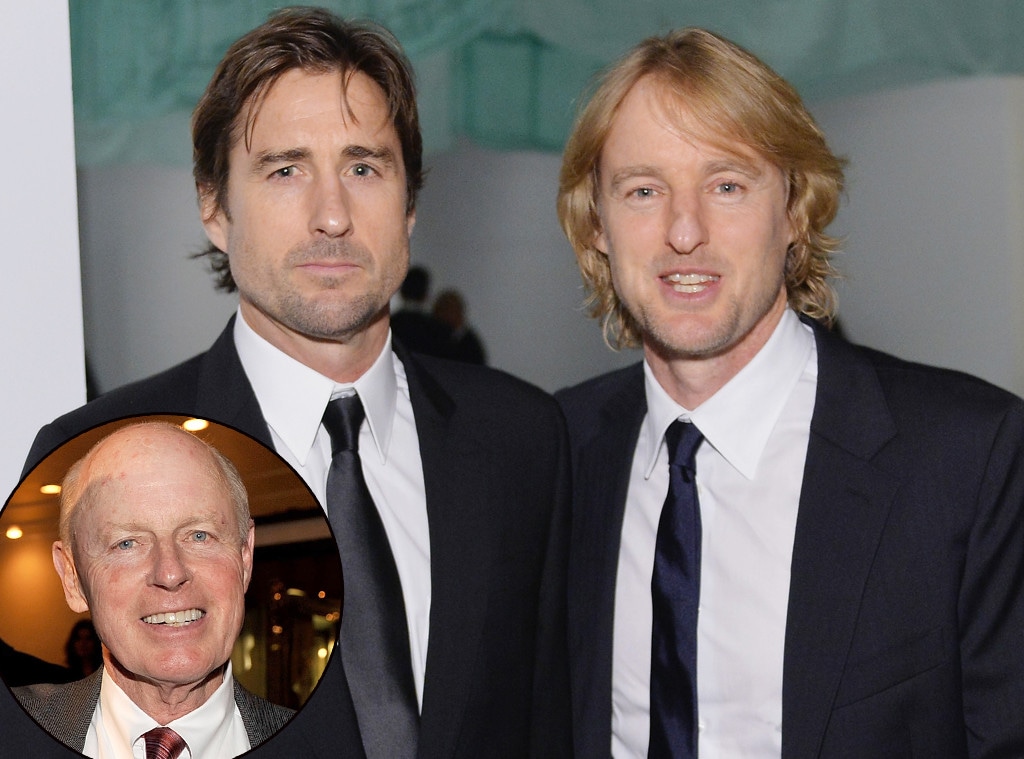 Getty Images
Robert "Bob" Wilson, father of actors Luke Wilson and Owen Wilson, has died at age 75.
The former TV executive passed away Friday after a battle with Alzheimer's disease, Luke told The Dallas Morning News.
Robert, whose nickname was Bob, served as president of public Dallas TV and radio stations KERA-TV and KERA-FM in the '60s and '70s and then co-created the news program Newsroom with TV colleague Jim Lehrer. The latter went on to anchor the hit show PBS NewsHour. Robert also helped bring Monty Python's Flying Circus to the U.S.—KERA-TV was the first channel to air the popular British comedy series.
Robert is survived by Owen, his two sons Robert, 6, and Finn, 3, Luke, 45, their brother and fellow actor Andrew Wilson, 52, and his three kids, and their mother and photographer Laura Wilson.
Luke Wilson told The Dallas Morning News that anyone wishing to honor his father's memory can do so by making a donation to PBS.
In a 1999 interview with the newspaper, Owen recalled talking to their dad about a particular scene from his and Wes Anderson's 1998 cult film Rushmore, in which Bill Murray's character says, "Never in my wildest dreams did I ever imagine having sons like this."
Owen said he told his father, "You realize, don't you, Dad, that I took that from you word for word."