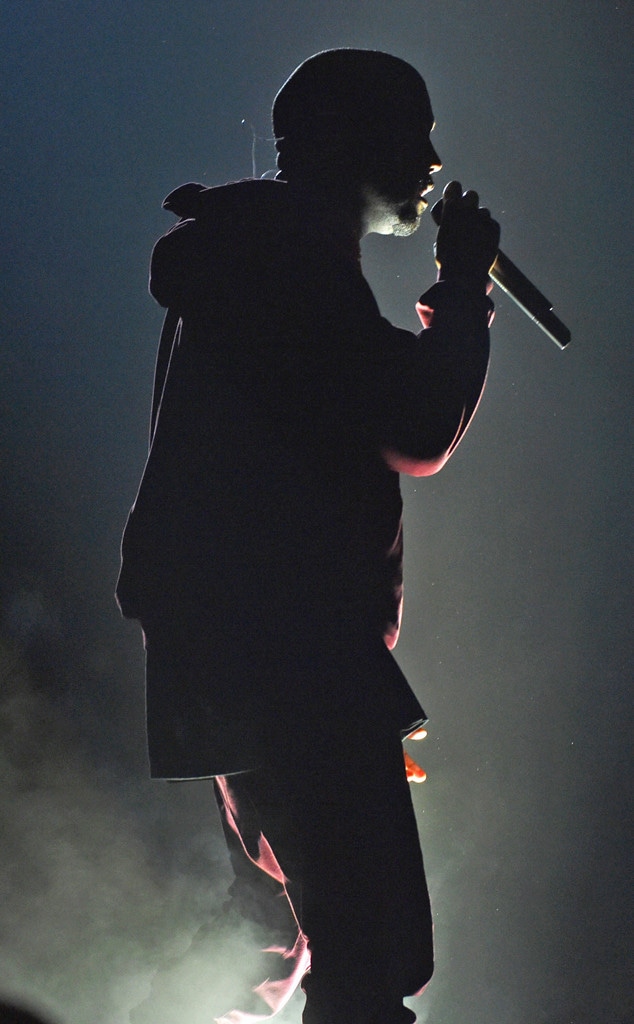 John Shearer/Invision/AP
Kanye West doesn't want to be followed.
The 39-year-old "Wolves" rapper deactivated his Instagram and Twitter accounts Friday afternoon. West, who has frequently scrubbed his social media updates in the past, did not explain why or give his followers a heads up. E! News has reached out to his rep for comment.
Last summer, the rapper said he had zero regrets about anything he'd ever posted on Twitter. "We're going to be gone in 100 years," he told a Los Angeles radio station. "I can't say enough." In the following months, his stream of consciousness tweets became the stuff of Twitter legend.
Perhaps West just needed to silence his haters. As he said last summer, "I wake up in the morning and go read comments." Though he didn't usually respond to comments about his personal life or his art, he admitted one topic was strictly off-limits: "I'm crazy about my kids."
West, who's feuded with everyone from Jimmy Kimmel to Wiz Khalifa on Twitter, has left a void. After his latest social media departure, many fans wondered when—or if—he will return.
The rapper skipped the 2017 Met Gala Monday, but his wife Kim Kardashian showed up in a custom Vivienne Westwood dress. As the Keeping Up With the Kardashians star told Vogue's contributing editor André Leon Talley, West was "taking some time off and really loving that."