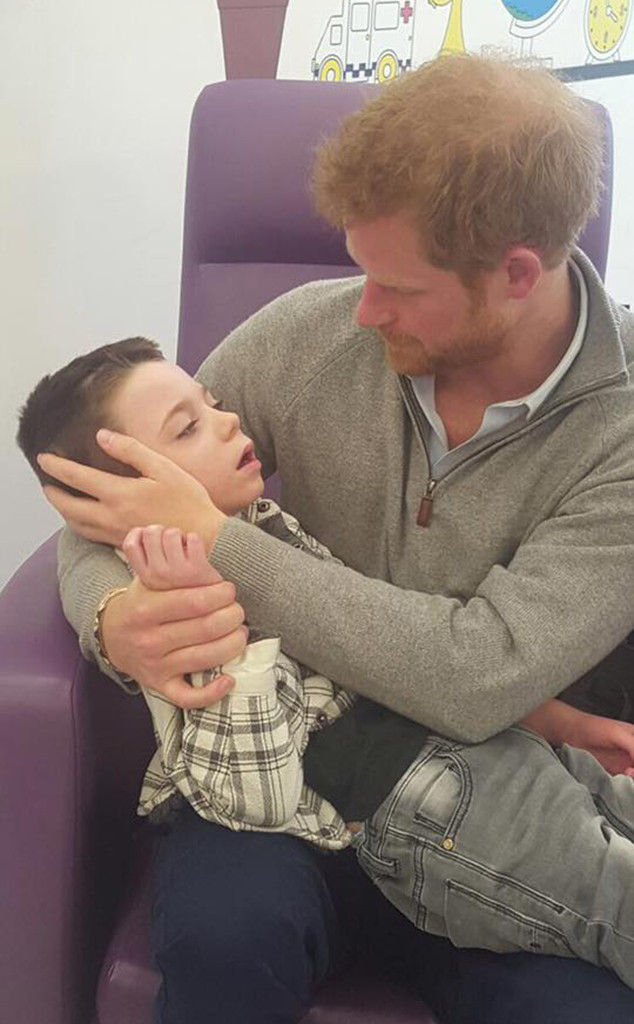 Facebook
It's no wonder people love Prince Harry.
The prince recently reunited with Ollie Carroll, a six-year-old terminally ill child he met last year, and spent time in a hospital with both him and his little sister, Amelia Carroll. Both suffer from the rare and incurable Batten disease, a genetic childhood nervous system disorder that eventually renders patients unable to walk, see, eat or breathe. Most do not live past age 12. The kids' two older brothers were tested for it and do not have it.
The children's parents Lucy Carroll and husband Mike Carroll have documented their family's struggles in a Facebook page titled Ollie's Army Battling Against Battens.
"For an hour Prince Harry sat with us talking and playing with our children, laughing and making memories," they wrote Thursday, alongside photos of Harry embracing Ollie and laughing with Amelia. "The very thing our children want the most in life, to be happy and having fun. We feel so much pride knowing that Ollie and Amelia are touching the life's of the people they meet, with their love and their strength. The love, the support and the laughter within that treatment room on Tuesday will stay with us forever."