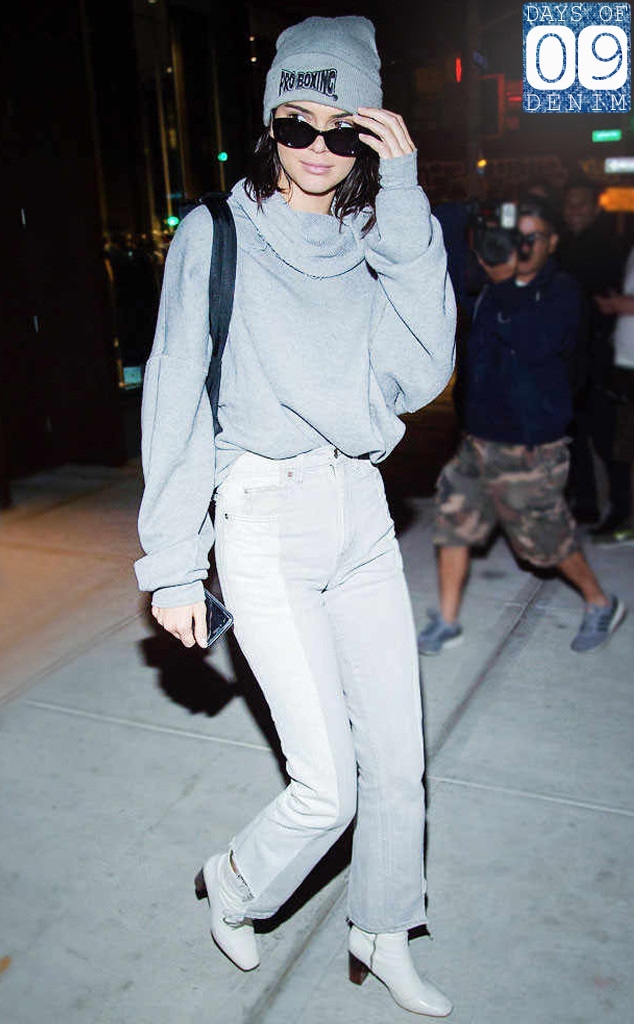 Gotham/GC Images
Introducing: the step hem.
You may have noticed, we over at E! Style love denim. Skinny jeans? Yes, please. Straight leg? Them, too. But there's a new style that's recently caught our eye, and that's mostly due to the fact we're starting to see it everywhere—direct your attention to Kendall Jenner's two-toned pair. The look is a continuation of the Vetements-led, DIY-inspired movement we've seen sweeping the fashion world for a couple seasons now.
Usually, the style is to have raw hems that are shorter in the front and longer in the back, however, the supermodel's had other plans. Her step hem is smack dab in the middle showing the two different lengths of denim right in front. (Cool, right?)
Obviously, you wear like you would any other jean,  but they'll definitely add some edge to your outfit. And if you really want the detail to pop, limit your top and your footwear to solid colors—busy prints will have on-lookers' eyes elsewhere.
Want to give the style a try? We'd highly recommend checking out the below Kenny-inspired options.