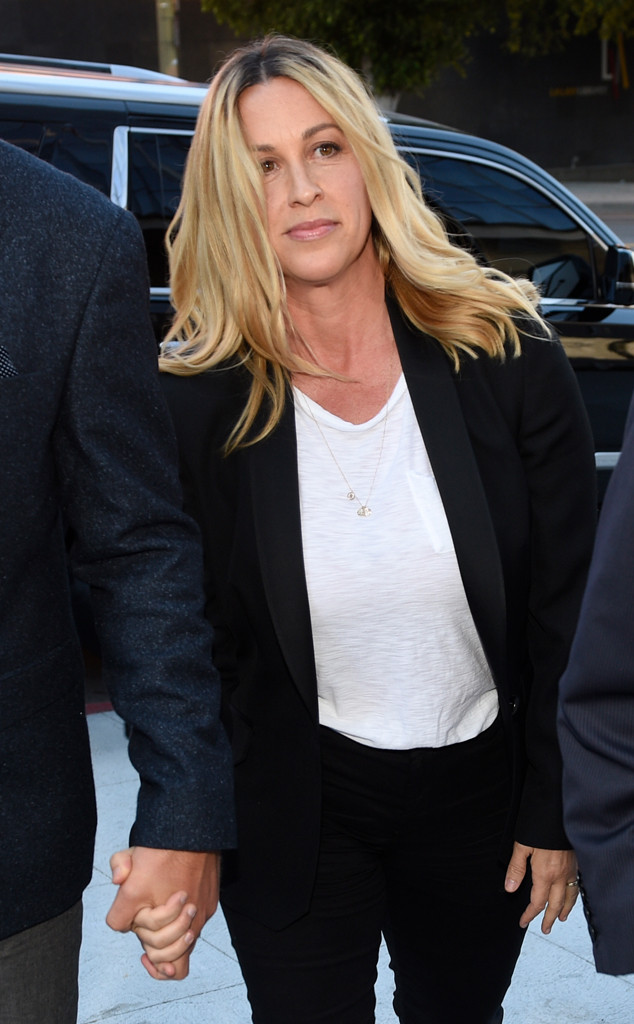 AP Photo/Chris Pizzello
Alanis Morissette's ex-manager had a hand in her pocket wallet and now he's going to jail for it.
Jonathan Todd Schwartz, the Grammy winner's ex manager, was sentenced to six years in prison on Wednesday for criminal charges connected to embezzling more than $7 million from his famous clients in the course of six years, including the "You Oughta Know" songstress. Schwartz was also ordered to pay $8.6 million in restitution.
The accountant took roughly $5 million from the songstress over the course of four years, a scheme orchestrated in a "long, systematic, drawn-out, and sinister manner," as Morissette described in court. The songstress also claimed, had the scheme continued, she would have ended up bankrupt.
"I alone am responsible for the devastation," he said in the hearing. "I will spend the rest of my life asking for forgiveness."