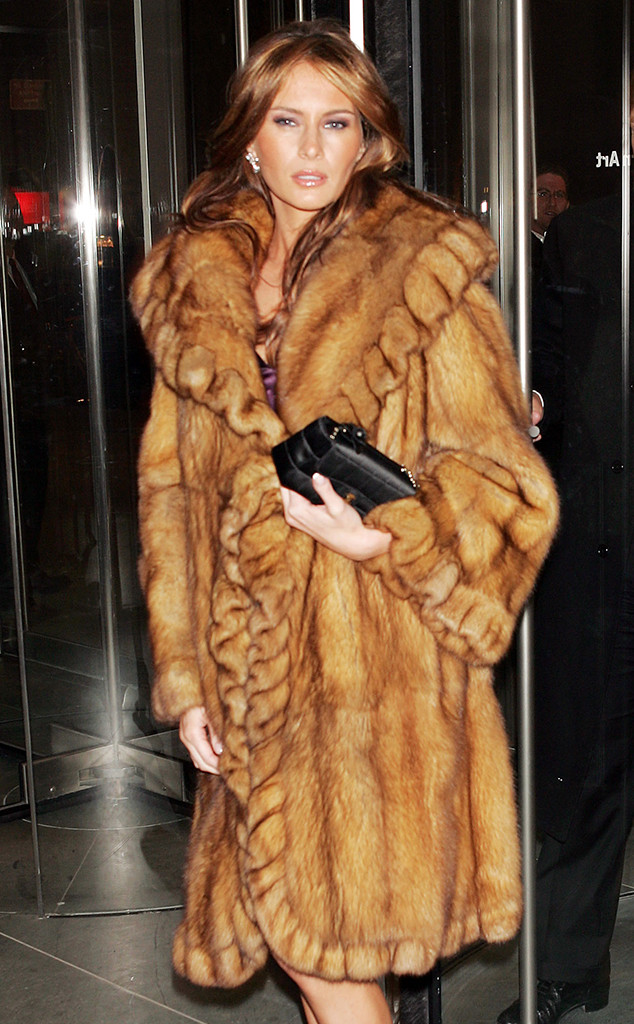 Scott Gries/Getty Images
Melania Trump has waved her fur-wearing days goodbye.
The First Lady of the United States, whose signature style long included wearing animal fur out and about, no longer sports the provocative look. A spokesperson for Melania told CNN, "She does not wear fur."
The White House could not provide an exact date for when she stopped wearing real animal fur, according to the outlet.
Interest in Donald Trump's wife's dressing habits piqued when Pamela Anderson tweeted a note from FLOTUS thanking the outspoken animal rights activist for gifting her with a faux lamb fur coat following the 2017 Presidential Inauguration.
"I very much appreciate your sending the beautiful eco-faux fur from Only Me," the message reads in part. "I am grateful for your support and encouraging words; they mean a great deal. Together, we can empower more women to stand up for their beliefs."