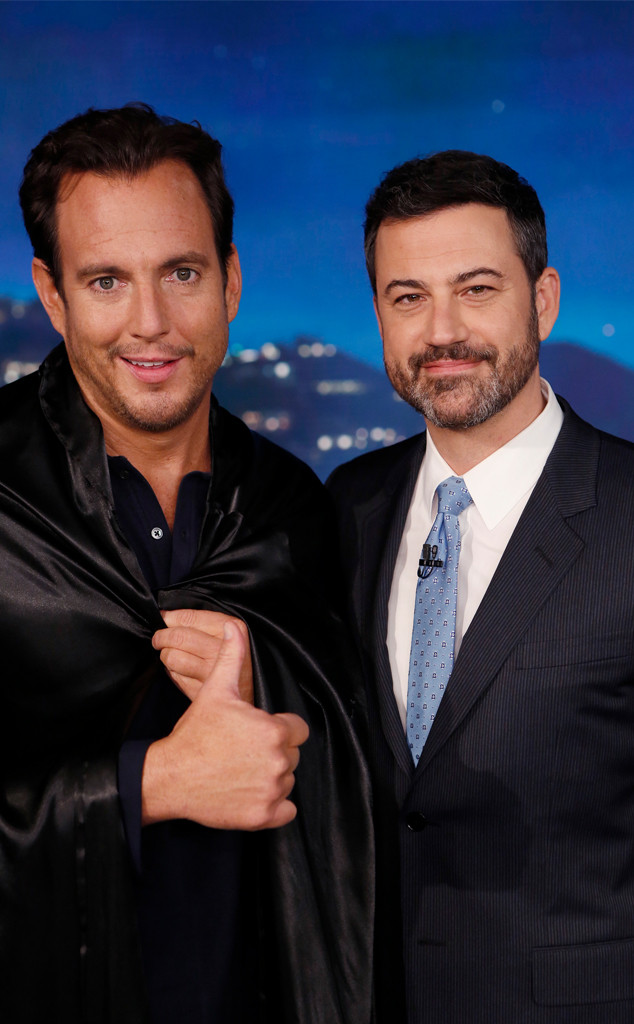 Randy Holmes/ABC via Getty Images
When it comes to Will Arnett, friendship involves more than a fruit basket. In his case, it means hosting a late-night show.
At least, that's what he argued Tuesday night as he took the Jimmy Kimmel Live! stage for his comedian pal who is currently on paternity leave. While it has been a challenging few weeks for Jimmy Kimmel, whose newborn son was rushed into open heart surgery after doctors determined he was born with a heart disease, his colleague knew the best remedy would be some laughter.
So, while filling in on the show, Arnett wasted little time taking jabs at his colleague and—in the process—himself.