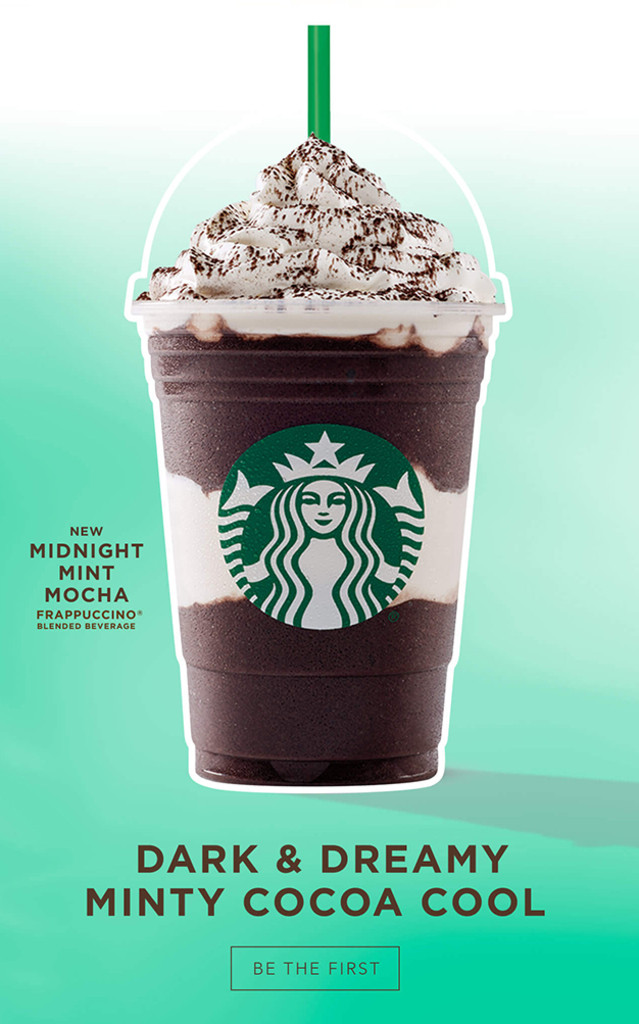 Move over, Unicorn Frappuccino! Midnight Mint Mocha is the newest Starbucks Frappuccino in town. While the Unicorn was bright and fruity, the new Frappuccino is nothing but dark and silky.
The blended pick-me-up includes swirls of extra dark cocoa, Frappuccino Roast coffee, milk, ice, cooling mint sugar crystals and, of course, is topped with whipped cream and dark cocoa dusting. Starbucks describes the drink as "bold and refreshing."
"We started by thinking of the heydays of summer," said Jennica Robinson from Starbucks' beverage development team. "We were inspired by thoughts of dark starry nights, looking up at the sky with a cool summer breeze."