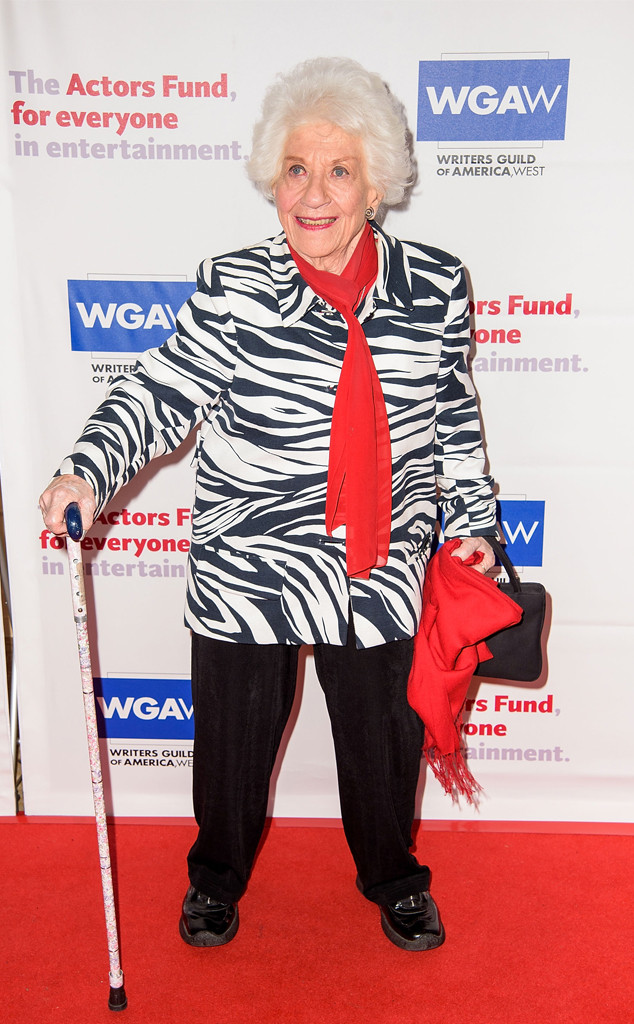 Marc Flores/Getty Images
Charlotte Rae is fighting another battle.
The Facts of Life star reveals to People that she has been diagnosed with bone cancer at the age of 91. "Last Monday, I found out I have bone cancer," Rae tells the magazine. "About seven years ago, I was diagnosed with pancreatic cancer—which is a miracle that they found it because usually it's too late. My mother, sister and my uncle died of pancreatic cancer. After six months of chemotherapy, I was cancer-free. I lost my hair, but I had beautiful wigs. Nobody even knew."
Rae, who was known for playing Edna Garrett on Different Strokes and The Facts of Life, says her age plays a role in making the difficult decision to receive treatment or not.