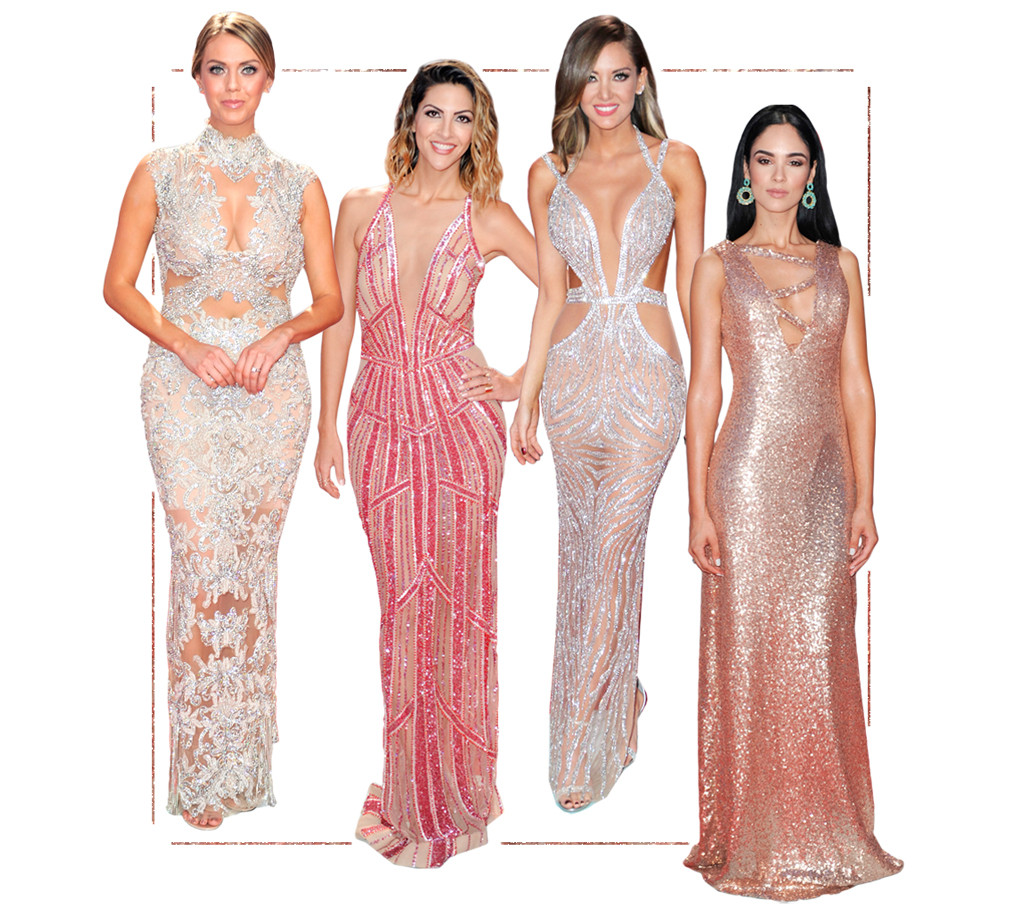 As the 2017 Billboard Latin Music Awards red carpet unfolds, stars are taking their cleavage to a whole new length. 
The plunging neckline has been around for ages, but Thursday's red carpet makes it clear that it has evolved. It's longer, making its way close the belly button. The dramatic cut reveals the middle section of the bust, from the top to the bottom—very, very sexy. Unlike your typical V-cut blouse, you can't get away with a push-up bra or any bra at all. This style requires a beautiful bust without any support (besides a little fashion tape).  
Alexander Tamargo/WireImage
Take a look at Eva Longoria. The recent Empire guest star appeared on the red carpet in a white suit. At 42, she clearly proves that the plunging neckline is for any age. Although she's sporting a low-hanging garment, she maintains her sophistication by keeping her breasts tucked into a jacket.
Sergi Alexander/Getty Images
Carla Medina appeared with a similar cut, but it, instead, accentuates her bust. With a maxi, pleated skirt, her silver gown is well balanced, making it both sultry and regal. 
Sergi Alexander/Getty Images
Miriam Isa is a sight to behold in a silver and red, beaded gown. Like Eva, the E! News host reveals her toned body without appearing overdone. 
Sergi Alexander/Getty Images
In comparison, Patricia Zavala bares it all. The star sported a silver "naked" dress, revealing her slim shape from top to bottom. Too much? Not for this red carpet.
Sergi Alexander/Getty Images
Red carpet host Jessica Carrillo took a different approach. Although she's rocking a deep V, the high neckline of her dress and the material between her bust and stomach brings balance to the sexy style. 
Sergi Alexander/Getty Images
Alexandra Pomales gives a nod to the plunging neckline trend, but adds a criss-cross detail, making it slightly more modest. 
Are you ready to take your deep V to the next level?