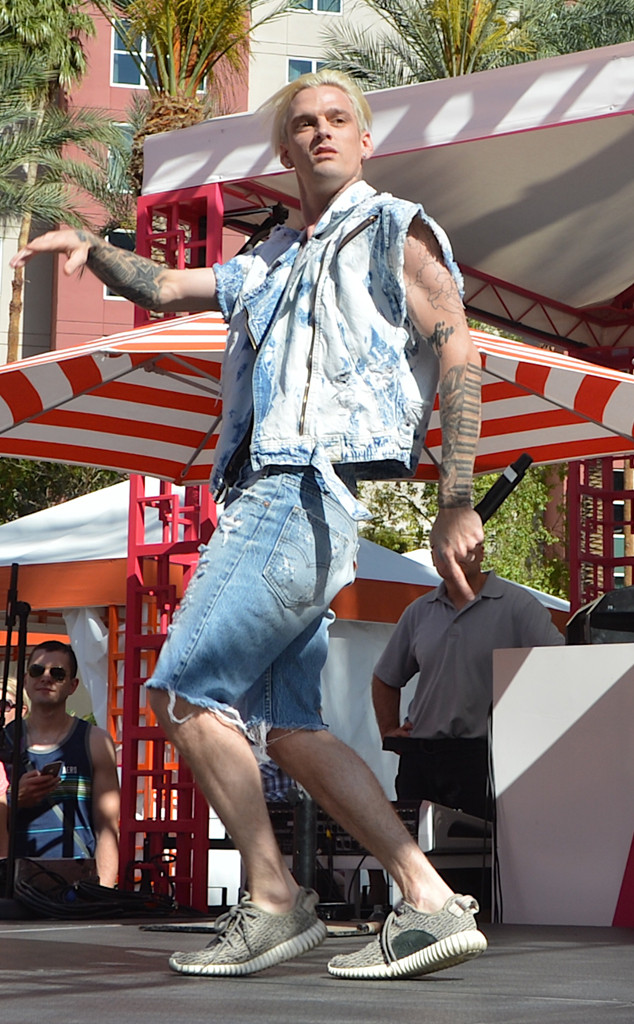 Mindy Small/FilmMagic
Aaron Carter wants to set the record straight about his weight....again.
The singer, who rose to fame as a child star in the '90s and released the comeback EP LøVë in February, has always appeared slim and had often sparked concern—and mockery—over his weight on social media. He drew renewed attention over it after he performed in Las Vegas earlier this month.
"By the way y'all wanna know why I'm so skinny? It's because @ 19 i was diagnosed with a hiatal hernia, I didn't choose that," Aaron, 29, tweeted early Wednesday. "Be kind to me.."
"It's a terrible stress condition that affects me having an appetite and I'm sorry this is the way I am," he continued. "Basically I have an eating disorder."