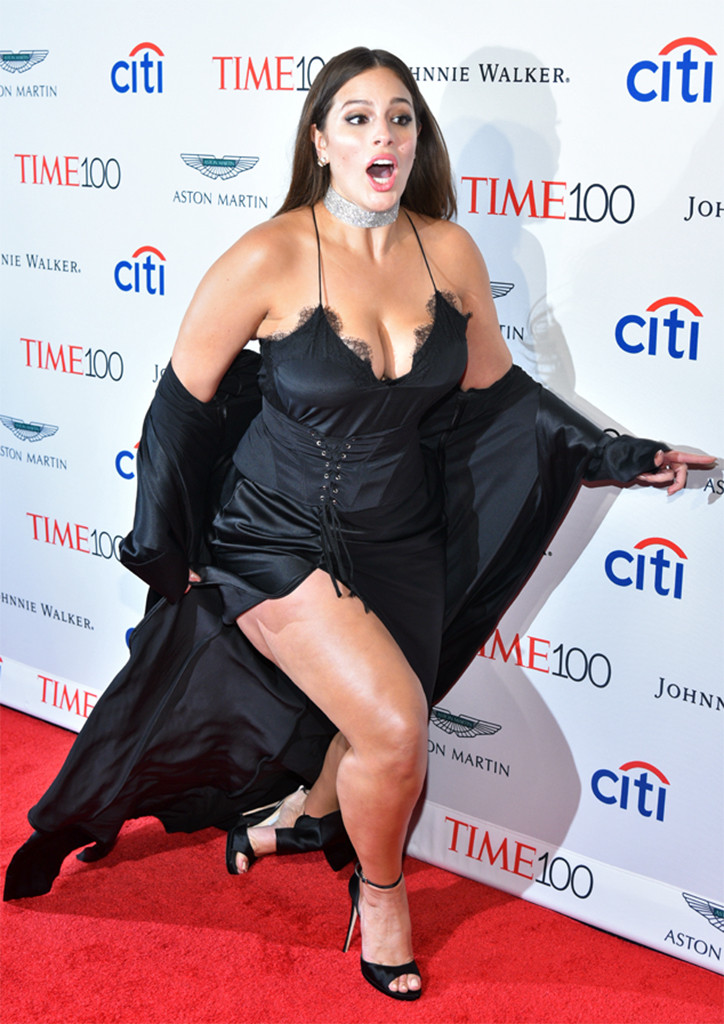 Erik Pendzich/REX/Shutterstock
Just because you are dressed to the nines, doesn't mean you can't almost fall flat on your face!
Ashley Graham learned the hard way that trying to walk while striking a pose doesn't always work when a barrage of shutterbugs are snapping your photo. Earlier tonight, the model nearly took a tumble when her heel caught on the back of her dress as she attempted to slink down the red carpet at the 2017 Time 100 Gala at Frederick P. Rose Hall at Lincoln Center in New York City.
The 29-year-old gasped when she was a step away from face planting, but was able to catch herself before she hit the floor. The brunette beauty had a good attitude about it, laughing after the red carpet flub.