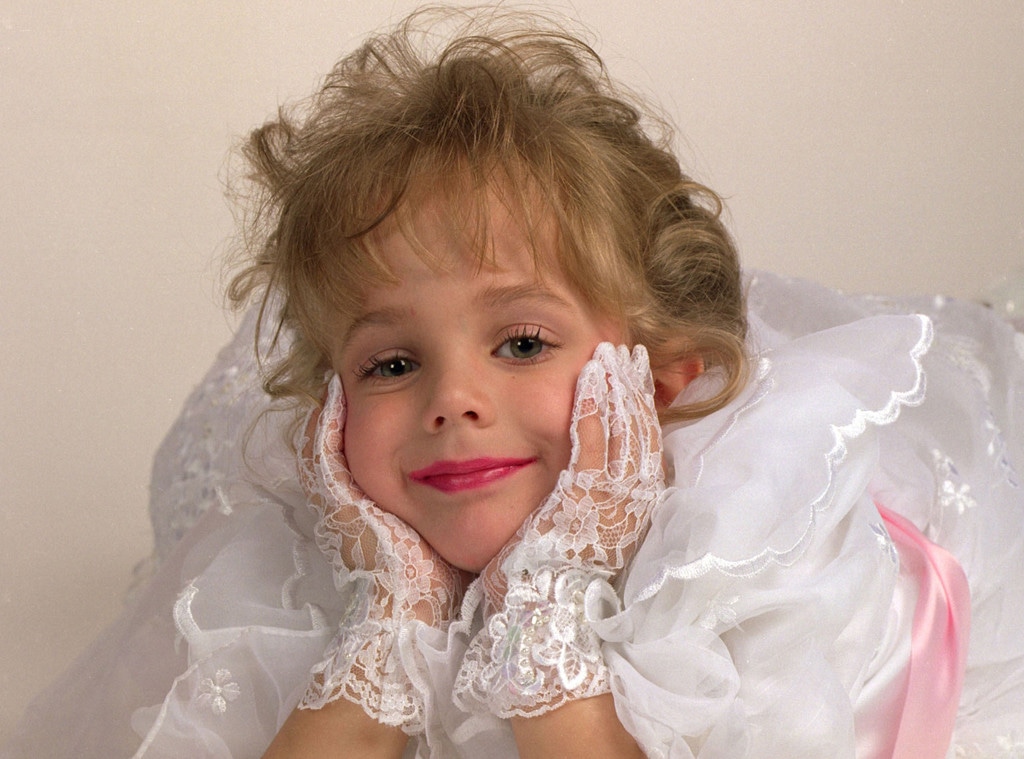 ABL Studio/ZUMAPRESS.com
In a matter of just a few days, the latest documentary on the murder of JonBenét Ramsey will be released for armchair detectives to pore over.
And while little has been revealed about the highly anticipated Netflix film, the first trailer implies that we'll be seeing a much different perspective than we've seen come from CBS, A&E and the like.
Previous docu-series' and shows have highlighted new evidence, and even new interviews, surrounding the case, so only time will tell what viewers can expect from Casting JonBenét.
What we do know, however, is that last December marked the 20th anniversary of the still unsolved death of the 6-year-old former beauty pageant queen. Public interest over the past two decades hasn't waned either, in fact, some would argue that as time goes on, more and more curiosity surrounds the mystery.
So with a few days to prepare for the release of the Netflix original documentary, let's investigate the key questions we hope are finally, once and for all, answered:
Who…is the killer? Yes, there have been countless names tossed around by detectives (and allegations made amid last year's documentaries), but the truth is that the murderer of the beloved blonde is still out there. No one has been charged with the crime despite new evidence, new scientific advances and even new interviews from people closest to the Ramsey family.  
Watch:
Nancy Grace on JonBenet Ramsey's Murder
Where…does the case go from there? Back in September of last year, the Boulder Police Department released a new video asking the public for continued help to solve the 20-year-old case. "Our goal continues to be an arrest and successful prosecution," police chief Greg Testa said before adding, "Which is why we will not discuss or release details or evidence in this investigation. But he did share the following: "Our major crimes unit has received and reviewed or investigated over 20,000 tips, letters or emails. Our detectives have traveled to over 18 states and interviewed or spoken with more than 1,000 individuals." So the case is still very active.
When…will the family (and the public) have closure? After Patsy passed away from ovarian cancer in 2006, Jon proceeded to live life as under-the-radar as possible. While focused on his family and grandchildren, Jon admitted in recent interviews that he's never gone a day without thinking about his little girl. But there's one thing he wished he had known after the shocking case made headlines around the nation: to protect his privacy. "I sincerely regret that I allowed that to be publicized and public information. In retrospect, I could have done two things different. One is to be sure that we lived in a very secure house. We thought we lived in a very safe community, it was an old house, had lots of windows and doors. And it's a good idea to be as anonymous as you can." He added, "Don't let your head rise up above the crowd because there are people that will target you."
Why…is there still so much interest surrounding her death? Well, the tragic death of JonBenét had all the markings of a case that would catch everyone's attention. A beautiful girl, an affluent neighborhood, a brutal death, suspicious circumstances…the terrifying ordeal sent chills down the nation's spine and left the world wanting to know more about the private lives of wealthy suburban families. With every peak inside, new information would unfold that only made the Ramsey's world seem darker, more confusing and less like the picture-perfect family they did their best to appear to be. JonBenét's murder continues to be the epitome of the "things aren't always as they seem" adage.
Casting JonBenét hits Netflix this Friday, just in time to binge with your friends in full TGIF glory.