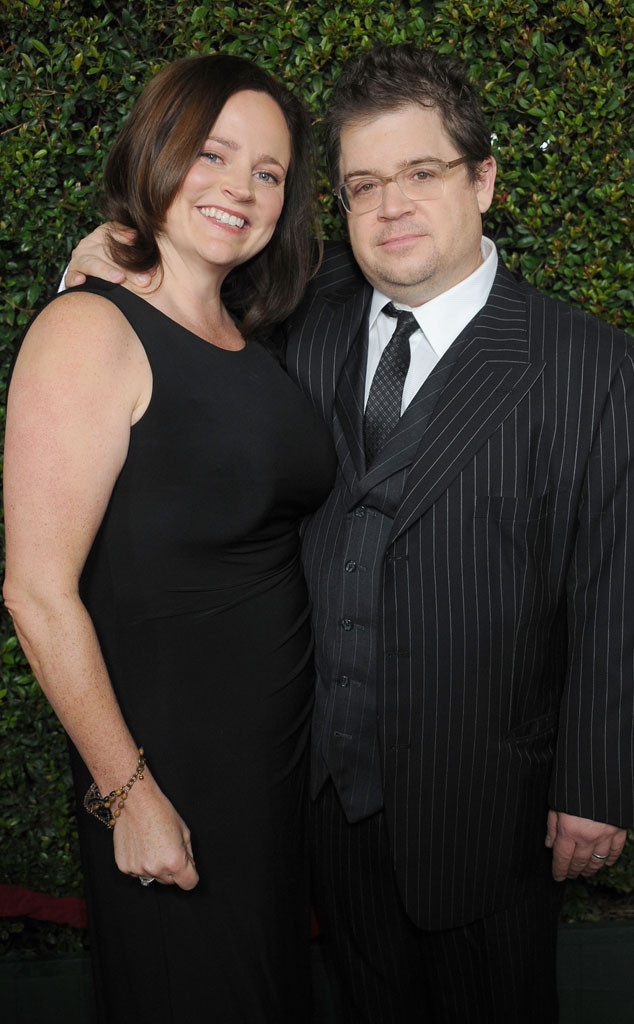 Gregg DeGuire/FilmMagic
Today is a difficult day for Patton Oswalt.
Exactly one year ago, the comedian's wife of 11 years, Michelle McNamara, died at the age of 46. He released a statement earlier this year revealing that she passed away due to a combination of drugs in her system along with a health condition they were unaware of.
They couple had one child together, Alice, who is 8-years-old.
Oswalt took to Facebook today to commemorate the anniversary of McNamara's death in an emotional piece that documents how he's trying to move forward.
"I'm one year into this new life -- one I never even imagined, and I can imagine some pretty pessimistic and dark contingencies, some stomach-freezing 'what ifs.' But not this one. This one had such a flat, un-poetic immediacy," he wrote. "The world gazes at you like a hungry but indifferent reptile when you're widowed."