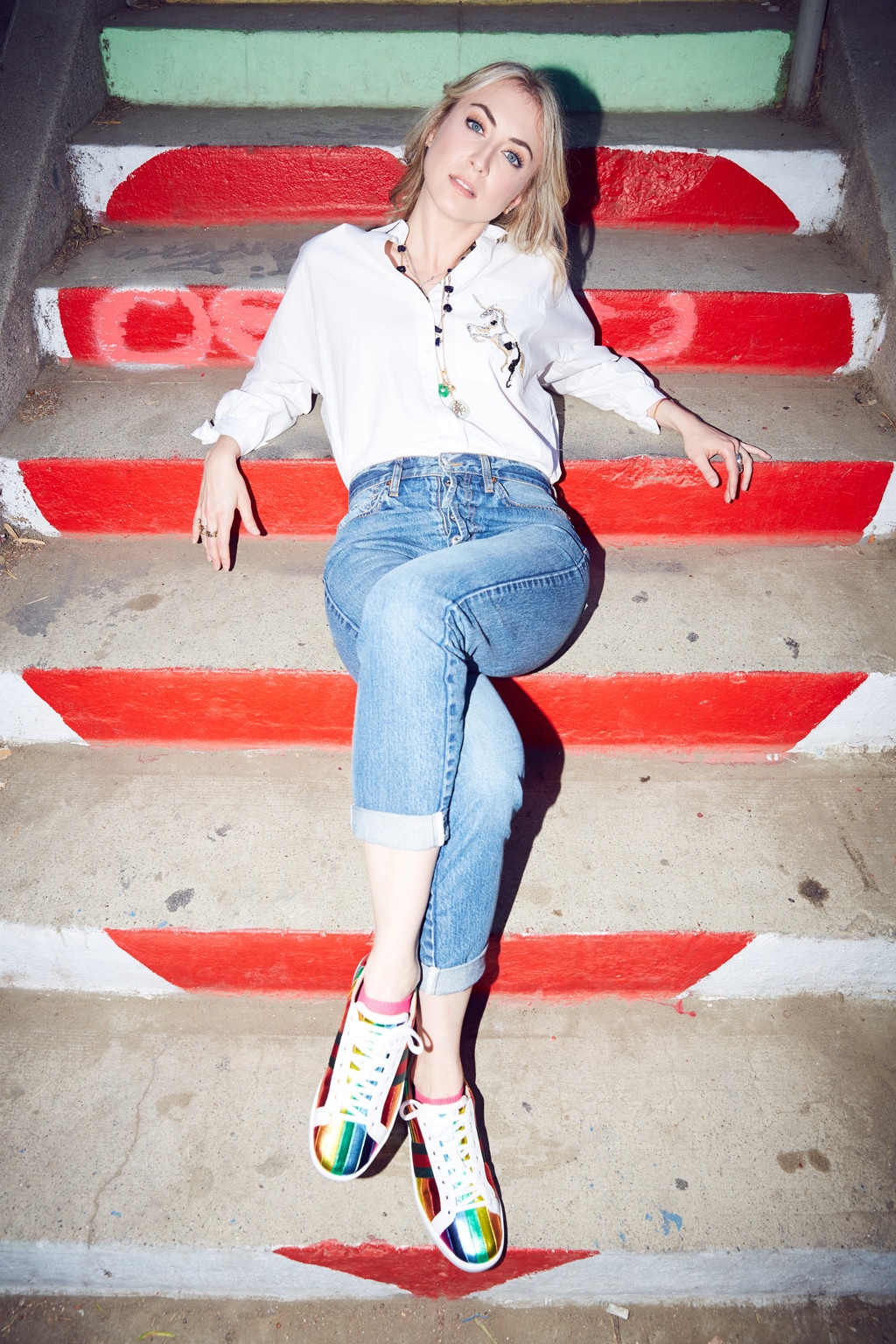 Adam Christopher Torgerson
In Hollywood, you're nothing without a good team behind you.
Public relations, marketing, content strategy—it's all about branding. No one knows this better than Jaspre Guest, founder of Noise 784, a bi-coastal, full-service agency, and Happy Noise, an emoji service made for Lisa Frank lovers and those who just want to emit good vibes. This boss lady is known in the business for thinking outside the box—it's not just what she can do differently, but how she can create the best impact, creative disturbance or, simply, noise possible.
Get to know this vibrant, meditation-loving trendsetter below. 
What was your first job?
During high school, I became a receptionist at a high-end neighborhood health spa. It was there that I learned fundamental communication skills. Talking one on one with people and listening to feedback is an essential skill I use daily.
How did Noise 784 come to be?
My mom named the agency Noise solely based on the fact that you can clearly understand my conversation five blocks away. As a person I am not traditional and what I have built reflects that. I just felt there was such a missing link between what consumers were paying attention to and what traditional agencies provided.
What was one of the biggest celeb projects you've undertaken?
We split our time between Los Angeles and New York City. So many things happen on sets that are unexpected. You have to be prepared for everything to go wrong and how you are going to instantly fix it. We call ourselves fixers because that is the most accurate explanation of what we do. I recently had a situation where the shoes for the client were literally two left feet. With no time to get new ones, I took my glitter Miu Miu sneakers off and handed them to the celeb. Barefoot for the day, but thankfully, the shoot went on. So asking what is it like, I am compelled to say, expect the unexpected and have fun.
What's the best part about your career?
I was able to create a Pomeranian emoji on Happy Noise out of my dog, Papaya! I have total control over my choices and I steer my ship in the direction I want to go in. As a woman, and an entrepreneur, who has never held a corporate job, it gives me a sense of pride.
What's the most daring career risk you've taken?
Building and launching our app Happy Noise.
Adam Christopher Torgerson
Who are your career heroes?
My mom who is a f*cking rockstar.
What's the best piece of advice you've ever received and from who?
My grandmother used to say, "Just dance. Be in the moment."
What's the craziest thing you've ever seen in your career?
I plead the fifth.
Finish the sentences below.
Today for lunch I had…
Antioxidant salad with hempseed and blueberries.
The first website I log onto every day is…
www.happy-noise.com
The last thing I Googled was…
How to make mermaid toast.
My usual coffee order is…
Almond milk latte.
If I wasn't doing this job, I'd be…
Owning a surf shack in the Bahamas.
List five things on your desk right now…
Happy Noise Crystal Cream pins, a huge clear Quartz Crystal cluster I got from Spellbound Sky, a limited black Rainbow Dash My Little Pony, Leslie Sloane's Auracle Healing Cards and my vintage Lisa Frank unicorn notebook. Obviously slightly obsessed with rainbows and magic.