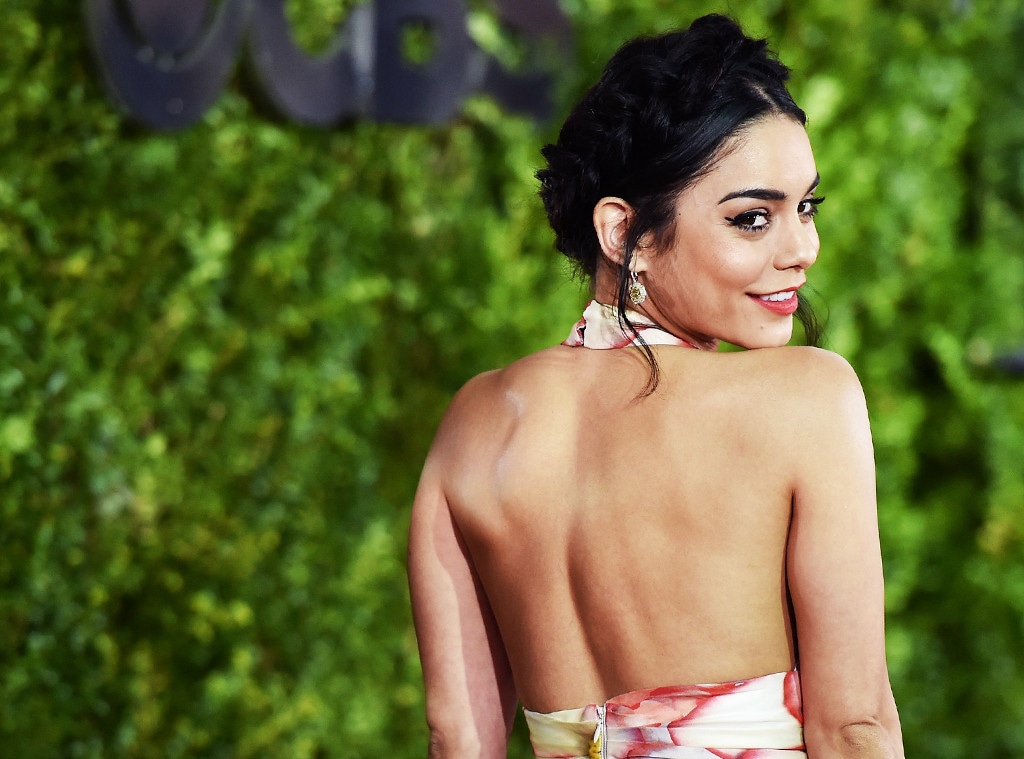 Mike Coppola/Getty Images
For Vanessa Hudgens, beauty is about the entire being. 
Having entered the industry more than a decade ago, the 28-year-old has rocketed from a pre-teen Disney queen to a full-fledged triple threat and style savant all rolled into one. While some would expect so many years in the spotlight would chip away at one's self-esteem—particularly in regard to the physical—Hudgens' relationship with her outer shell is solid.
"I've always just had a lot of self-love," she told E! News. "I think God blessed me with this ability to accept who I am and to be able to spread the message to others that they should, too." 
Like many young girls, Hudgens earliest connections with the beauty world started with her mother's makeup stash. "She had a big, old case of Mary Kay beauty products, and I would just literally go into her closet and just sit there for hours and play with all the different colors. It was just a really fun, creative outlet for me," the star recalled. 
Those expressive childhood roots take center stage in her current signature aesthetic: a breezy, '70s bohemian starlet. "I always go back to the '70s. That's my home base," she told E! News. "I just love the free-spirited vibe the '70s bring when I decide to dress that way or do my hair or makeup that way. I just feel really free, and there's no better way to be."
Jason Merritt/Getty Images
However, as the years progress, her outlook on, well, looks has extended far beyond the lipstick and blush. "I think that in the beginning it was all about external beauty, but now it's grown so much more to also: education is beautiful, confidence is beautiful, mental health is beautiful, gratitude is beautiful—the whole overall being opposed to just the outside."
Don't get her wrong—she still loves a good mascara and concealer, but even when picking a product, she looks beyond the shade and to an eco-friendly label.
"The amount of damage that human beings have done to the planet is extremely disturbing and if we continue to go at this rate, we're going to mess up our planet really bad, so anyway that we can look out for our environment I think is really important," she said.
As EcoTools' newest My True Beauty ambassador, she's happy to use products that have the planet in mind. "They use bamboo, recycled aluminum, cruelty-free bristles for their brushes," she explained of the brand, which recently launched three new sets of easy-to-use brushes to take the intimidation out of makeup, including plant-based sponges. The campaign, in collaboration with Glamour's The Girl Project, aims to empower women to celebrate their beauty confidently—something that Hudgens certainly can get behind. 
"At the end of the day, I do what I think is beautiful and I'm not gonna let anyone tell me otherwise," she said. 
That includes using soap in her eyebrows. As she explained, her makeup artist often rubs an eyebrow brush into a bar of soap and then into her brows for a fuller look. The silver lining: It's already in your bathroom. "You have soap!" Hudgens quipped. 
For more of the star's favorite beauty products, look below. Hint: She really loves mascara.
Lastly, she's all about the individual fake lashes.