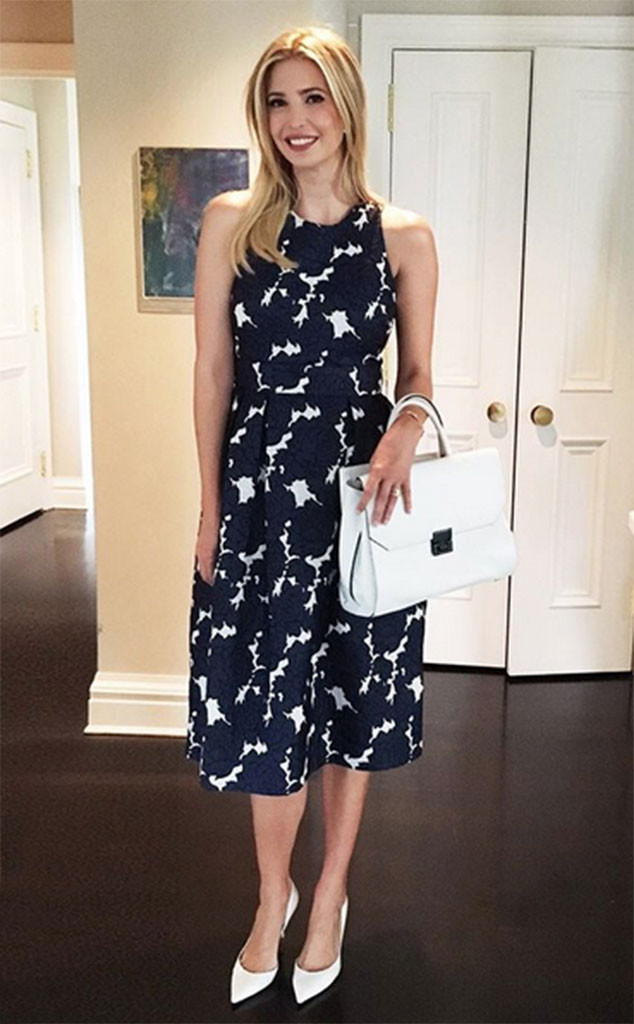 Instagram
Don't expect to see Ivanka Trump promoting her forthcoming book in the coming weeks.
As the First Daughter of the United States continues to serve as an assistant to President Donald Trump, the author released a statement about her upcoming project.
"In light of government ethics rules, I want to be clear that this book is a personal project. I wrote it at a different time in my life, from the perspective of an executive and an entrepreneur, and the manuscript was completed before the election last November," Ivanka wrote in a Facebook post Thursday afternoon. "Out of an abundance of caution and to avoid the appearance of using my official role to promote the book, I will not publicize the book through a promotional tour or media appearances."
"I am extremely proud of this book and grateful to the many people who lent their voices and shared their stories in its pages," she continued.
Proceeds from the book titled Women Who Work: Rewriting the Rules for Success are expected to benefit the National Urban League and Boys & Girls Clubs of America.