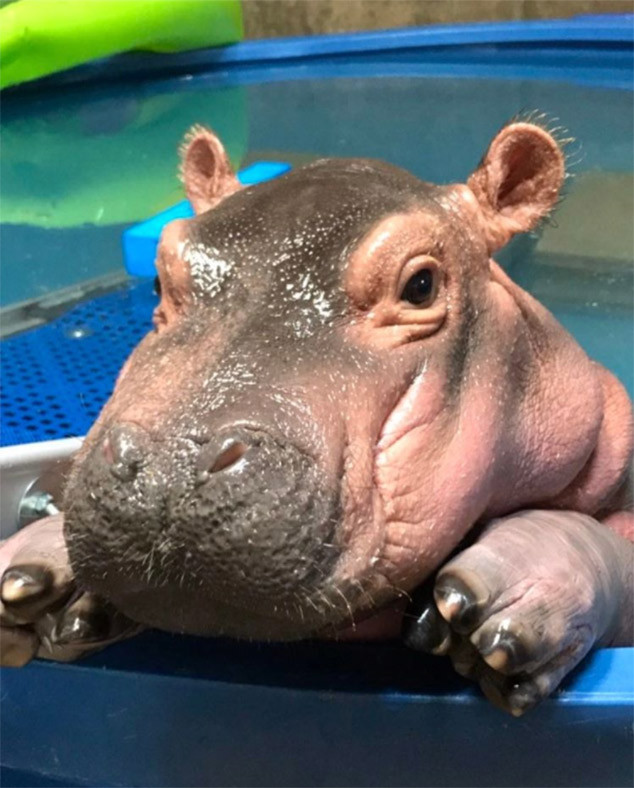 Instagram
Sometimes you just have to pass out.
After her morning weigh-in, Fiona, the premature baby hippo living in the Cincinnati Zoo, is free to roam wherever she pleases along the hippo-proof areas the zoo created for her. Recently, Fiona the Hippo wandered into a shower that the zoo's divers use. Knowing hippos prefer to be wet, Fiona's caretaker turned on the shower and let her enjoy the cascading droplets. But Fiona might have enjoyed herself a little too much LOL!
Fiona stood in the shower for a couple of minutes before deciding she had had too much of a day already and fell asleep. Yes, Fiona the Hippo took a nap in the shower with the water running. Must be nice!