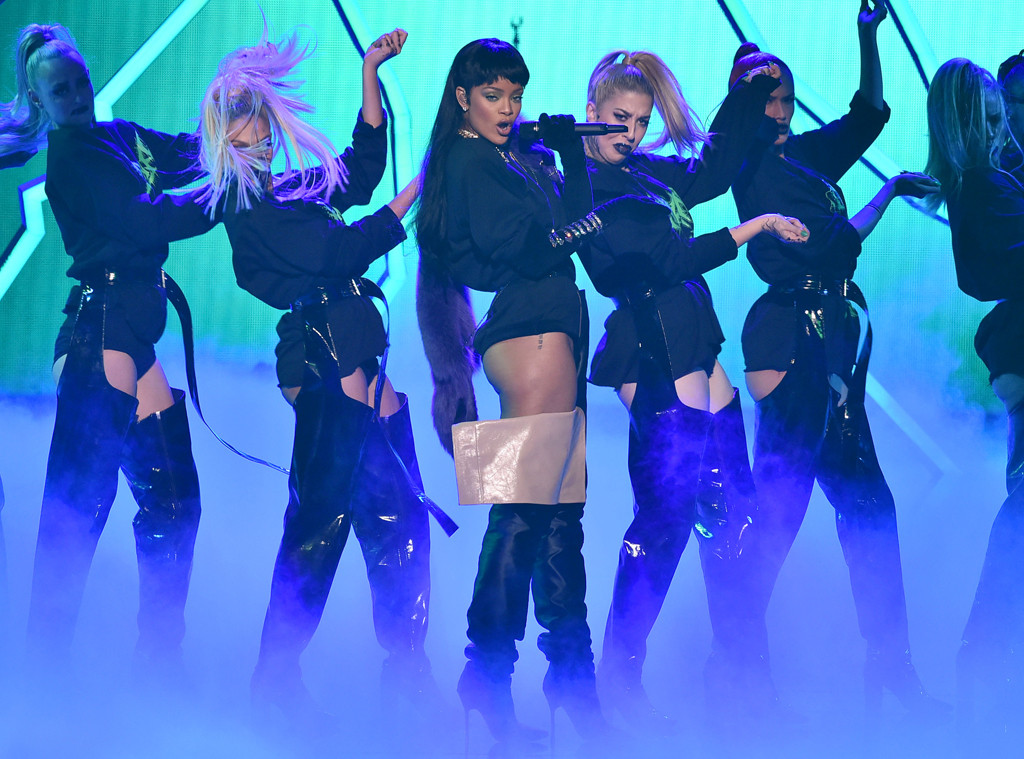 Michael Loccisano/Getty Images
MTV is shaking things up again.
After the network recently added TV categories to the MTV Movie Awards, it announced Thursday that the 2017 MTV VMAs will return to L.A. after New York City played host in 2016.
"MTV, at 35 years old, has been around almost as long as the Forum. Together, we're 85 and enjoy lifetimes of music history," Shelli Azoff, Managing Partner for the Forum, said in a statement. "This year is sure to be another epic show with many incredible memories for MTV, the award winners, and especially the fans. The entire Forum family is thrilled to welcome back the VMAs!" Mayor James Butts also issued a statement, telling E! News, "The City of Inglewood welcomes the return of the MTV VMAs to the No. 1 concert venue in California, the Forum. Once again, Madison Square Garden set the standard for both East and West Coasts."
Last year's MTV Video Music Awards drew 6.5 million viewers, down 34 percent from 9.8 million for 2015's L.A.-based show. It was simulcast on 11 cable networks owned by MTV's parent company Viacom, including CMT, Comedy Central, Logo, MTV2, Spike, TV Land and Vh1.
Jesse Ignjatovic returns as this year's executive producer. The event airs Aug. 27 at 8 p.m. ET. L.A. and New York aren't the only cities to host the annual show; Miami had the honors in 2005.
Nominees for this year's VMAs will be announced at a later date.