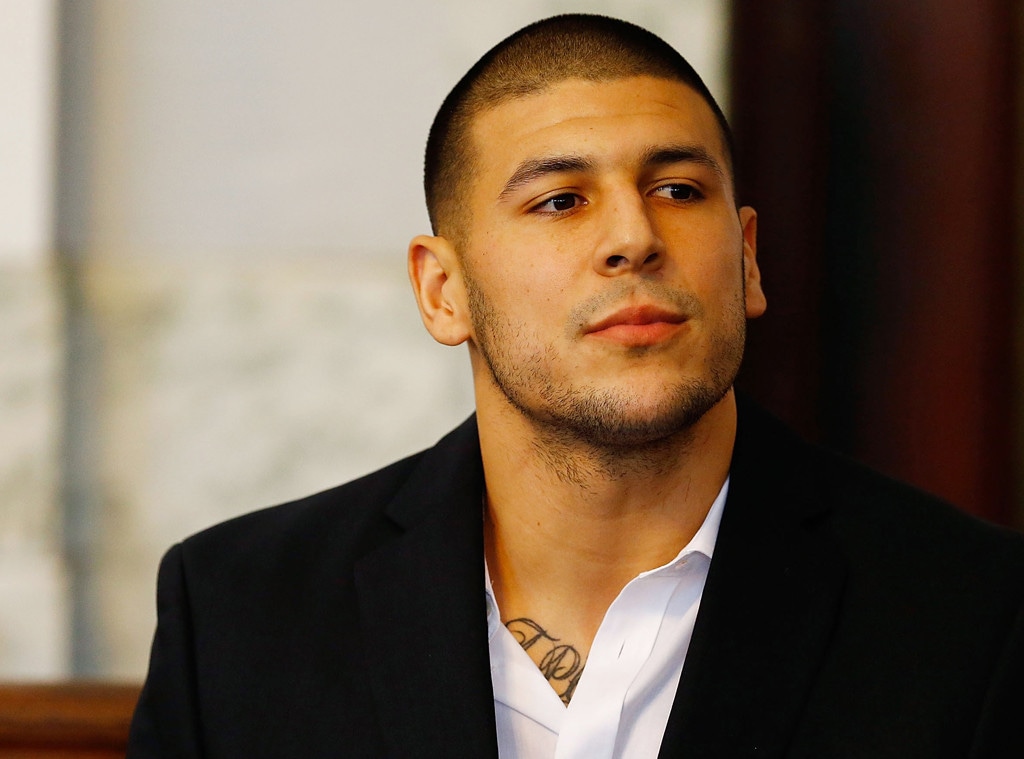 Aram Boghosian for The Boston Globe via Getty Images
Aaron Hernandez has died after hanging himself in his prison cell. 
The former New England Patriots football player was discovered early Wednesday morning in his solo prison cell at Souza Baranowski Correctional Center in Shirley Mass, according to a statement released by the Massachusetts Department of Corrections.
At the time of his death, he was serving a life sentence for the 2013 murder of semi-professional football player Odin Lloyd.
Aram Boghosian for The Boston Globe via Getty Images
According to the statement, Hernandez had attempted to block his cell door by jamming items into it from the inside before using his bed sheet. 
After being found by corrections officers, the 27-year-old was taken to UMASS Leominster where he was pronounced dead.
Hernandez was sentenced to life in prison without parole in 2015 after he was found guilty of killing Lloyd, who at the time was dating the sister of his fiancée. 
Recently, Hernandez was found not guilty of committing the 2012 double homicide of Daniel de Abreu and Safiro Furtado, who died in a fatal drive-by shooting outside of a Boston nightclub. 
Hernandez is survived by his 4-year-old daughter, Avielle Janelle Jenkins-Hernandez.