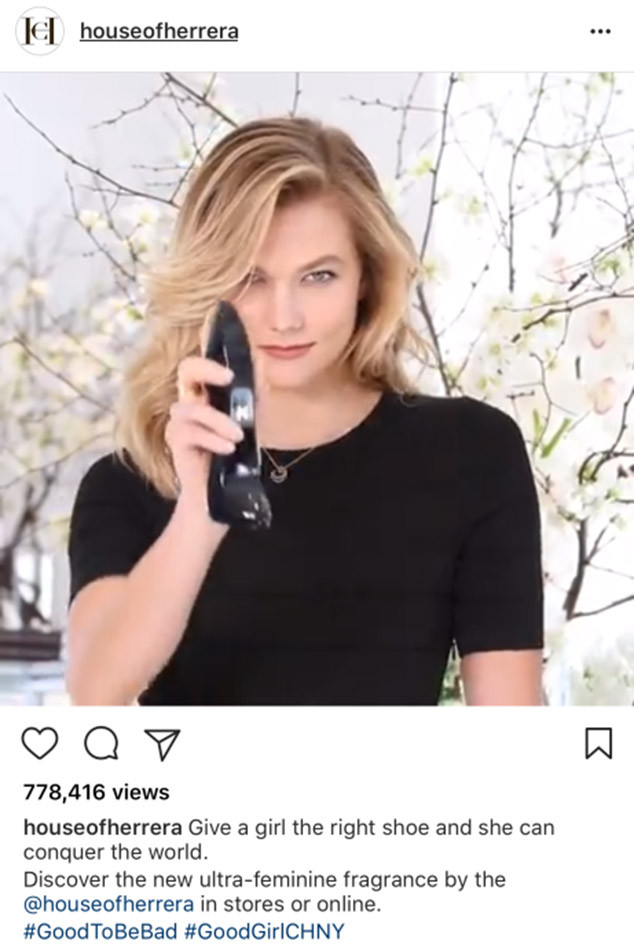 Instagram
Get your minds out of the gutter, everyone!
Carolina Herrera's House of Herrera released a new video promoting Karlie Kloss' "Good Girl" perfume, but the internet quickly jumped on the fact that the packaging doesn't promote the idea of a good girl at all...
Long story short: Everyone thinks the bottle looks like a dildo.
Commenters did not hold back on their opinions regarding the "sex toy" fragrance. One person kept it straight, writing, "That is a vibrator, not perfume," while another person asked the obvious question, "Who approved this design?"