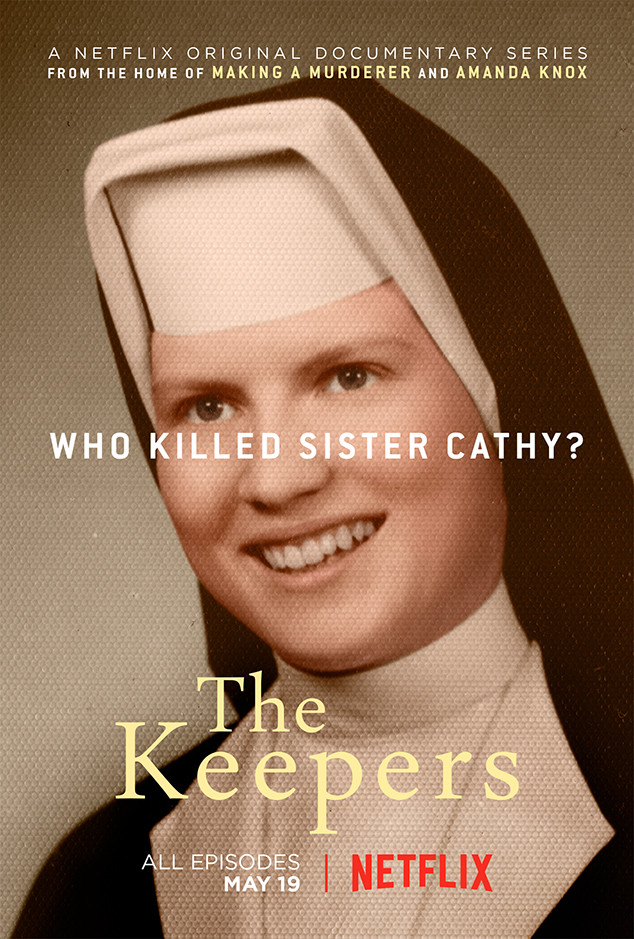 Netflix
Get ready for The Keepers. Netflix's latest true crime series is coming May 19 and tells the tale of an unsolved murder of a nun from Baltimore.
Directed by Ryan White of The Case Against 8 fame, the seven-part series examines the death of Sister Cathy Cesnik and the mystery that still lingers almost five decades following her murder. The Catholic high school teacher went missing November 7, 1969 and her body was found nearly two months later—yet her death remains unsolved.
In the 1990s, the case of Sister Cathy returned to the spotlight when a woman only known as Jane Doe come forward to share her story of sexual abuse by the high school's chaplain. According to Netflix, Jane Doe was taken to Sister Cathy's body (yet to be discovered) and told," See what happens when you say bad things about people."